WATCH: New Video Angle Clearly Shows ANTIFA Throwing a Hammer and Spraying Mace at Bus in Portland
The new uncensored video shows that ANTIFA were clearly the aggressors.
Andy Ngo of Quillette, who was once a victim of a violent assault from ANTIFA that resulted in the journalist suffering a brain bleed earlier this year, posted shocking new footage that clearly showed the left-wing group committing terrorism against a bus filled with patriotic protesters in Portland.
A new video angle shows the nature of the premeditated violent assault committed by ANTIFA thugs against the bus while it was stuck in traffic:
Exclusive new video angle shows what happened unedited during the antifa bus attack last Saturday during the #PortlandProtest. https://t.co/OJ02AA01C8 pic.twitter.com/oRHmEp5P10

— Andy Ngo (@MrAndyNgo) August 21, 2019
Trending: GOP Establishment Threatens President Trump with Impeachment Unless He Denies Election Fraud
The ANTIFA activist pictured throwing a hammer into the bus, who was wearing a t-shirt that says "Beta Cuck 4 Lyfe" at the time, is currently being allowed to raise funds for his legal fees on GoFundMe.
Alexander Gorman Dial has started a "Beta Cuck 4 Lyfe legal defense fund" on GoFundMe. He was recorded last Saturday allegedly assaulting multiple people while wearing a mask, helmet, tactical gloves, bullet proof vest & arm guards. The fundraiser has raised nearly $10k already pic.twitter.com/hfxWBIEnyN

take our poll - story continues below

Completing this poll grants you access to Big League Politics updates free of charge. You may opt out at anytime. You also agree to this site's Privacy Policy and Terms of Use.

— Andy Ngo (@MrAndyNgo) August 22, 2019
Other videos produced from the mayhem in Portland from this past weekend's protests show that ANTIFA were clearly the aggressors, instigating the mayhem to prevent a peaceful protest against domestic terrorism.
Domestic terrorist group Antifa attacking random people in Portland 8.17.19 pic.twitter.com/FfrIIcMIAt

— Tara LaRosa (@TaraLaRosa) August 18, 2019
The police decided to stop protecting that small conservative group that got separated & antifa went after them. Man holding flag got a bunch of stuff thrown on his head. Not sure why @PortlandPolice left. Mob is following them. pic.twitter.com/bTlAUsUpbr

— Andy Ngo (@MrAndyNgo) August 17, 2019
Independent journalist @Muffinpan503 was attacked & pepper sprayed. A woman tries to calm the angry shirtless man following him but is told to mind her own business as a white person. pic.twitter.com/SeQb2A2gTX

— Andy Ngo (@MrAndyNgo) August 17, 2019
The aggressive antifa shirtless man who was threatening people was arrested by police. This angered the mob who said this was police bias. #PortlandProtests pic.twitter.com/OYDsyLw3EY

— Andy Ngo (@MrAndyNgo) August 17, 2019
More anarchy and chaos in Portland by antifa. pic.twitter.com/WHr8VQWzhP

— Andy Ngo (@MrAndyNgo) August 17, 2019
Middle-age man was maced and beaten by an antifa mob. He was knocked unconscious to the ground. His partner or spouse was trying to protect him as mob still surrounded them. No police. #PortlandProtests pic.twitter.com/eAhrMSEKU1

— Andy Ngo (@MrAndyNgo) August 17, 2019
If it wasn't already abundantly clear before the latest display of violence in Portland, ANTIFA is a domestic terrorist organization. Please sign the petition urging President Donald Trump to give ANTIFA that designation so that federal resources can be used to shut down this existential threat to American liberty permanently.
Parler CEO John Matze Forced to Flee Home Under Deluge of Left-Wing Terror Threats
Matze is suing Amazon for deplatforming Parler.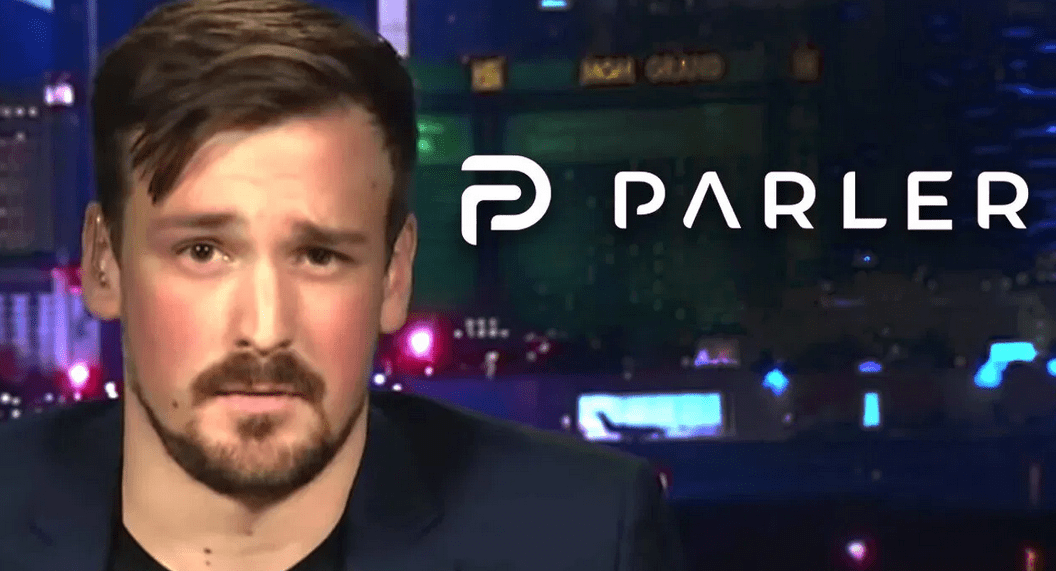 Parler CEO John Matze has been forced to flee his home and go into hiding after receiving an onslaught of left-wing death threats. Parler, a free speech social media platform, has been temporarily shut down in an extensive deplatforming campaign. Amazon promptly cut Parler's access to its Web Services after the US Capitol riot earlier this month, cherry-picking examples of content that violate Parler's terms of service and claiming the platform is being used for violent purposes.
Matze made the frank admission in a court filing for Parler's lawsuit against Amazon, requesting that the court keep any disclosures about his personal life and location secret. Parler is currently suing Amazon in federal court for its immediate revocation of Parler's hosting agreement, arguing that Amazon agreed to provide 30 days notice before any potential termination of Parler's hosting, pursuant to the party's original agreement.
Matze reveals that he's been forced to leave his home and go into hiding with his family, citing Amazon Web Services' "vilification" of his company.
take our poll - story continues below
Completing this poll grants you access to Big League Politics updates free of charge. You may opt out at anytime. You also agree to this site's Privacy Policy and Terms of Use.
Employees of Amazon have allegedly been threatened and harassed as well for shutting down Parler. The court filing in favor of redaction references these threats in requesting the court provide redaction of personal information to both sides.
"Both sides of this dispute have shown that their employees have suffered real harassment and threats—including, on both sides, death threats—owing to the charged nature of this litigation.
Parler therefore agrees with AWS that safety and security concerns justify the limited sealings requested here," Parler requests in the Amazon lawsuit.
Parler's administrators are still seeking to return the free speech social media platform to full operation, although it could take weeks to bring it back online. They may have learned a lesson about the futility of contracting hosting services with a Big Tech monopoly such as Amazon.
---
Follow me on Twitter @Wildman_AZ, on Parler @Moorhead, and on Gab @WildmanAZ.