WATCH: PETA Puts Grown Man in Diaper to Convince You to Stop Drinking Milk
The video concluded with the words "Grow up. Go Vegan."
The People for Ethical Treatment of Animals has released a new video on social media featuring a man wearing a diaper and riding a tricycle to convince viewers to stop drinking milk.
PETA released a new video this week, which starts by informing viewers that humans are the only species to continue drinking milk into adulthood. In an attempt to embarrass adults who enjoy an occasional cold glass of milk or bowl of cereal, the ethically ambiguous animal rights organization showed a grown man wearing a diaper, being fed like a baby, and riding a tricycle through the streets of London.
The video starts with the caption, "To make a point that humans are the only species that drinks milk in adulthood, PETA had a grown man act like a baby in the streets of London," and shows a man walking around in a diaper without pants, then riding a tricycle through the street, asking passersby to give him a "push."
Trending: Ex-Soviet Leader Gorbachev: US Capitol Riot "Planned in Advance, And It Is Clear by Whom"
The cringe-worthy video features the man walking down the street in an oversized diaper, reading children's books, asking strangers to feed him, coloring, and eating with his hands.
take our poll - story continues below
Completing this poll grants you access to Big League Politics updates free of charge. You may opt out at anytime. You also agree to this site's Privacy Policy and Terms of Use.
"It was all very strange," said the video's captions, "But not as strange as an adult man drinking cows' breast milk."
The ad concludes with the words "Grow up. Go Vegan."
Science and archaeological findings suggest that, in spite of PETA's fantasies of a milk-free society, Western Civilization was built on the ability to consume milk.
Starting roughly 11,000 years ago, humans went through what is termed the Agricultural Revolution, which saw an end to primitive hunter-gather societies and the beginning of modern human civilization. As this transformation occurred, early Europeans slowly gained the ability to produce lactase, the enzyme necessary to properly digest milk.
This gave Europeans a strong advantage when it came to surviving the harsh winters of northern Europe, as milk offered a ready source of dense nutrition to early societies.
However much PETA may want us to stop drinking milk, those of European descent will likely balk at giving up the 11,000 year old habit.
Parler CEO John Matze Forced to Flee Home Under Deluge of Left-Wing Terror Threats
Matze is suing Amazon for deplatforming Parler.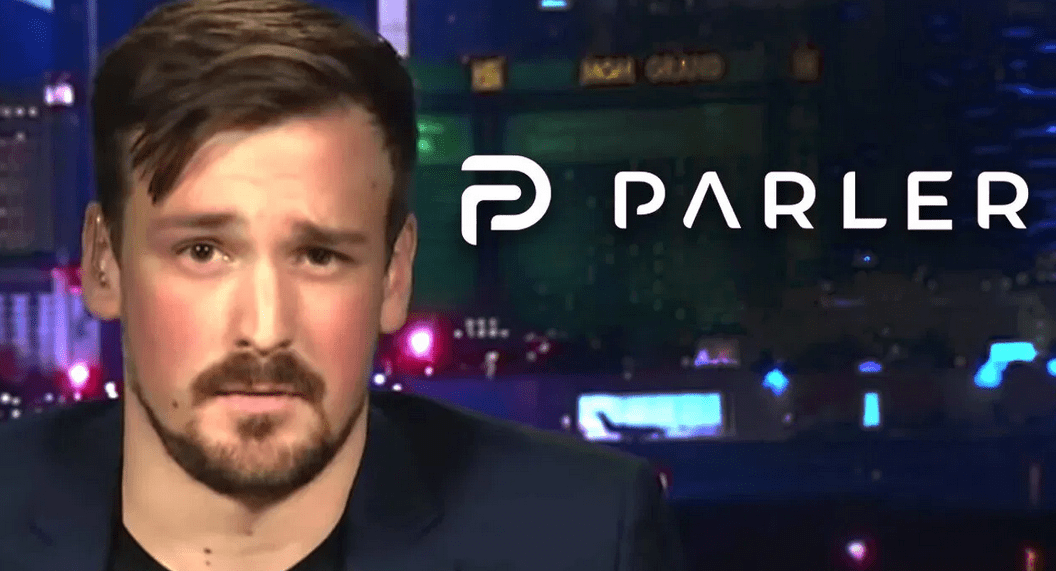 Parler CEO John Matze has been forced to flee his home and go into hiding after receiving an onslaught of left-wing death threats. Parler, a free speech social media platform, has been temporarily shut down in an extensive deplatforming campaign. Amazon promptly cut Parler's access to its Web Services after the US Capitol riot earlier this month, cherry-picking examples of content that violate Parler's terms of service and claiming the platform is being used for violent purposes.
Matze made the frank admission in a court filing for Parler's lawsuit against Amazon, requesting that the court keep any disclosures about his personal life and location secret. Parler is currently suing Amazon in federal court for its immediate revocation of Parler's hosting agreement, arguing that Amazon agreed to provide 30 days notice before any potential termination of Parler's hosting, pursuant to the party's original agreement.
Matze reveals that he's been forced to leave his home and go into hiding with his family, citing Amazon Web Services' "vilification" of his company.
take our poll - story continues below
Completing this poll grants you access to Big League Politics updates free of charge. You may opt out at anytime. You also agree to this site's Privacy Policy and Terms of Use.
Employees of Amazon have allegedly been threatened and harassed as well for shutting down Parler. The court filing in favor of redaction references these threats in requesting the court provide redaction of personal information to both sides.
"Both sides of this dispute have shown that their employees have suffered real harassment and threats—including, on both sides, death threats—owing to the charged nature of this litigation.
Parler therefore agrees with AWS that safety and security concerns justify the limited sealings requested here," Parler requests in the Amazon lawsuit.
Parler's administrators are still seeking to return the free speech social media platform to full operation, although it could take weeks to bring it back online. They may have learned a lesson about the futility of contracting hosting services with a Big Tech monopoly such as Amazon.
---
Follow me on Twitter @Wildman_AZ, on Parler @Moorhead, and on Gab @WildmanAZ.