WATCH: PewDiePie Retakes Lead, Shows T-Series' Cease and Desist Letter in New Music Video
PewDiePie is back on top after his new music video.
Top YouTube star PewDiePie, whose real name is Felix Kjellberg, has revealed that Indian corporation T-Series sent him a cease and desist letter to dissuade him from discussing the competition between the two YouTube channels.
After an intense 8 month battle for subscribers, the YouTube-allied Indian corporation appeared to have successfully overtaken Kjellberg yesterday, prompting Kjellberg to post a concession in the form of a new music video titled "Congratulations".
In the video, Kjellberg reveals T-Series sent him a cease and desist, prompting the YouTube star to make fun of the company's attempt at intimidation.
Trending: Ex-Soviet Leader Gorbachev: US Capitol Riot "Planned in Advance, And It Is Clear by Whom"
take our poll - story continues below
Completing this poll grants you access to Big League Politics updates free of charge. You may opt out at anytime. You also agree to this site's Privacy Policy and Terms of Use.
A separate video discussing the music video's creation, uploaded by music producer Dave Brown to his Boy In A Band YouTube channel, offered more insight into the attempt to bully Kjellberg into silence.
"There's one line talking about a message that Felix got from T-Series," said Brown."It's the funniest legal letter I've seen. It's trying to accuse him of defamation whilst not understanding the legal definition of defamation at all."
Brown also hinted that Kjellberg may release his own video discussing the cease and desist letter.
If the Indian music corporation, which controls most of the videos and music produced the country's Bollywood, really sent a legally baseless letter to intimidate an independent content creator, this could raise serious questions about why Google and YouTube would choose to partner with T-Series.
The New York Times reports that T-Series got its start selling pirated music on cassette tapes in the 1980s, and began signing its own artists and producing original music in the 1990s. By time a large Internet service provider in India made 4G available to the masses in 2016, T-Series had a massive library of content it was able to upload instantly, propelling its success.
This led YouTube to introduce "partnership deals" with the corporation in an effort to provide more content to the consumers in the emerging market.
In addition to the potential lawfare, T-Series has recently been under fire from the Indian government over ongoing allegations of tax fraud and offshore accounts.
To make matters worse, more serious questions have been raised about whether T-Series breaks YouTube's terms and conditions by using fake accounts or "sub bots" to create the appearance of popularity.
In December of last year, Hindustan Times reported that T-Series lost over 200,000 subscribers after YouTube did a routine deletion of accounts run by spammers and bots. PewDiePie, meanwhile, lost roughly 40,000.
There are also theories that YouTube may be showing T-Series' content to more users and neglecting to place Kjellberg's content in trending categories. All of this paints a picture of a Big Tech platform that caters to possibly morally ambiguous corporations and ices out independent content creators.
While T-Series' impressive collection of Bollywood content no doubt generates good will from the increasingly advertiser-conscious social media platform, Kjellberg's channel has ventured into the field of social commentary as of late, recently slamming the infamous Gillette toxic masculinity advertisement as an example.
This led to Kjellberg receiving support from unlikely allies, including a sign wave during this year's Superbowl, and a full endorsement from Infowars' Alex Jones.
After releasing "Congratulations", PewDiePie is back ahead of T-Series by about 50,000 subscribers at press time.
Parler CEO John Matze Forced to Flee Home Under Deluge of Left-Wing Terror Threats
Matze is suing Amazon for deplatforming Parler.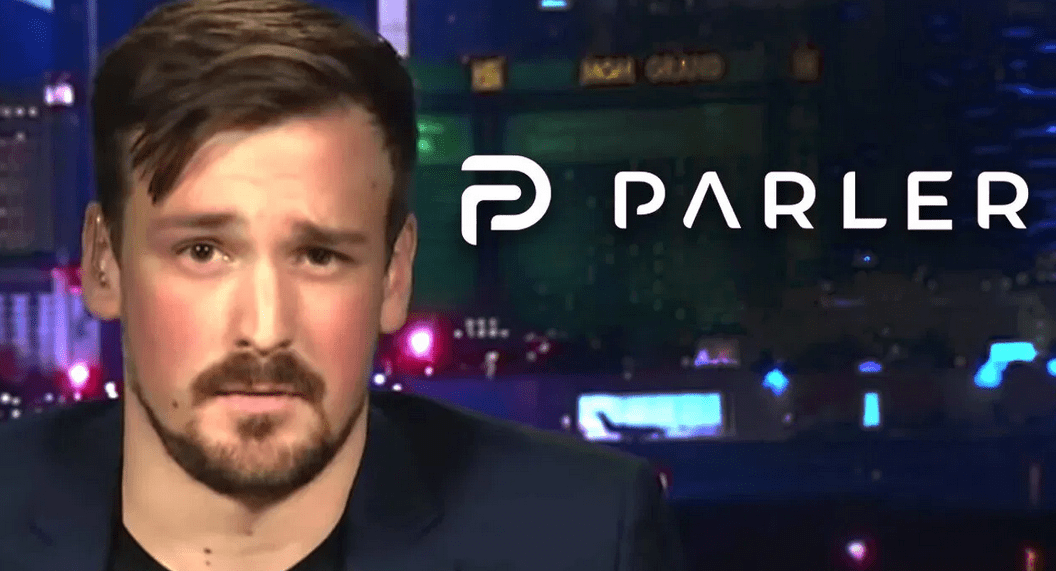 Parler CEO John Matze has been forced to flee his home and go into hiding after receiving an onslaught of left-wing death threats. Parler, a free speech social media platform, has been temporarily shut down in an extensive deplatforming campaign. Amazon promptly cut Parler's access to its Web Services after the US Capitol riot earlier this month, cherry-picking examples of content that violate Parler's terms of service and claiming the platform is being used for violent purposes.
Matze made the frank admission in a court filing for Parler's lawsuit against Amazon, requesting that the court keep any disclosures about his personal life and location secret. Parler is currently suing Amazon in federal court for its immediate revocation of Parler's hosting agreement, arguing that Amazon agreed to provide 30 days notice before any potential termination of Parler's hosting, pursuant to the party's original agreement.
Matze reveals that he's been forced to leave his home and go into hiding with his family, citing Amazon Web Services' "vilification" of his company.
take our poll - story continues below
Completing this poll grants you access to Big League Politics updates free of charge. You may opt out at anytime. You also agree to this site's Privacy Policy and Terms of Use.
Employees of Amazon have allegedly been threatened and harassed as well for shutting down Parler. The court filing in favor of redaction references these threats in requesting the court provide redaction of personal information to both sides.
"Both sides of this dispute have shown that their employees have suffered real harassment and threats—including, on both sides, death threats—owing to the charged nature of this litigation.
Parler therefore agrees with AWS that safety and security concerns justify the limited sealings requested here," Parler requests in the Amazon lawsuit.
Parler's administrators are still seeking to return the free speech social media platform to full operation, although it could take weeks to bring it back online. They may have learned a lesson about the futility of contracting hosting services with a Big Tech monopoly such as Amazon.
---
Follow me on Twitter @Wildman_AZ, on Parler @Moorhead, and on Gab @WildmanAZ.