WATCH: Pickup Truck Crushes Motorcycle Roadblock Placed by Portland Rioters
The truck crushed a motorcycle.
Left-wing mob criminals continue to inflict violence and property damages upon the community in Portland, and footage of an event Tuesday night showed an incident in which a rioter attempted to roadblock and surround a motorist driving a pickup truck.
The chump who placed a motorcycle in front of the pickup truck created an extremely dangerous situation, and unfortunately lost his vehicle because of it.
Watch the dangerous incident here:
Trending: Ex-Soviet Leader Gorbachev: US Capitol Riot "Planned in Advance, And It Is Clear by Whom"
Reports indicate leftwing rioters had been banging on the pickup driver's windows as one of them placed his motorcycle to blockade the vehicle.
take our poll - story continues below
Completing this poll grants you access to Big League Politics updates free of charge. You may opt out at anytime. You also agree to this site's Privacy Policy and Terms of Use.
After the pickup escaped from the mob of antifas, the rioters placed more obstructions into the public roadway to prevent any vehicles from escaping their mob action.
After the pickup incident, some people put more fences, the charred dumpster, and vehicles in the street. pic.twitter.com/BekWkVUCV4

— Hannah Ray Lambert (@TheHannahRay) August 5, 2020
Black Lives Matter rioters were later seen attacking a Portland Police building on Tuesday's riot. Criminal activity at the Hatfield Federal Courthouse has largely declined since Portland officials finally agreed to fulfill their security responsibilities at the courthouse, with federal law enforcement taking a secondary role.
Another round of warnings from the LRAD. PPB claims people are trying to break into and climb on top of the Portland Police Association building. pic.twitter.com/Hs0odNZI79

— Hannah Ray Lambert (@TheHannahRay) August 5, 2020
A woman carrying an American flag was bullied by the rioters earlier in the night and made to depart from the mob of black-clad ANTIFA militants.
And then this altercation happened. The woman wearing the flag eventually walked to another corner. pic.twitter.com/B21GktVXJi

— Hannah Ray Lambert (@TheHannahRay) August 5, 2020
Many of these people are pathological criminals with an intense desire to act upon their own neuroses by inflicting terror on the public. Combine their disposition with the utterly feckless and supine Portland left-wing city government, and you've got a perfect environment for ANTIFA political violence.
Parler CEO John Matze Forced to Flee Home Under Deluge of Left-Wing Terror Threats
Matze is suing Amazon for deplatforming Parler.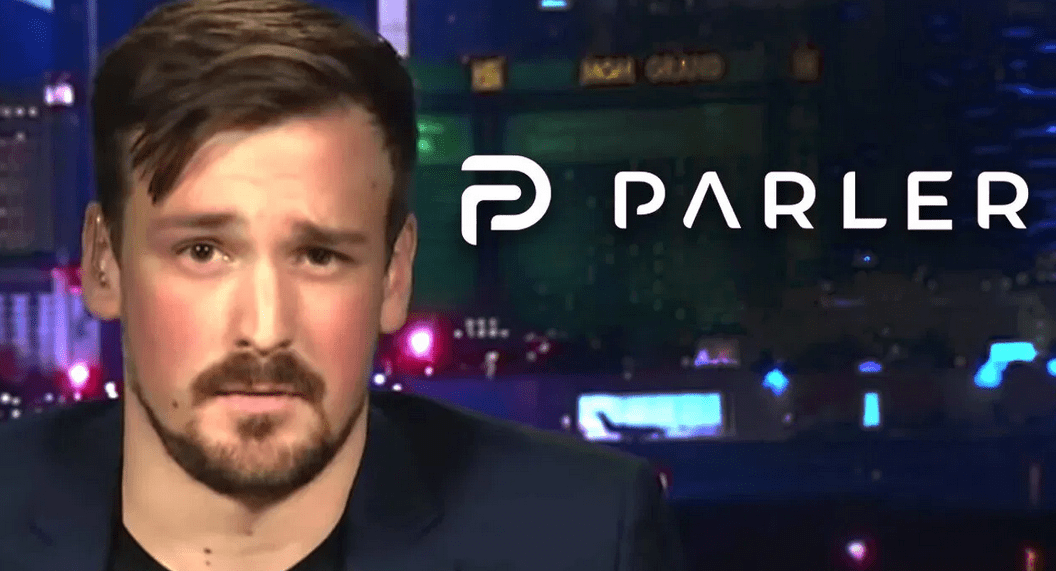 Parler CEO John Matze has been forced to flee his home and go into hiding after receiving an onslaught of left-wing death threats. Parler, a free speech social media platform, has been temporarily shut down in an extensive deplatforming campaign. Amazon promptly cut Parler's access to its Web Services after the US Capitol riot earlier this month, cherry-picking examples of content that violate Parler's terms of service and claiming the platform is being used for violent purposes.
Matze made the frank admission in a court filing for Parler's lawsuit against Amazon, requesting that the court keep any disclosures about his personal life and location secret. Parler is currently suing Amazon in federal court for its immediate revocation of Parler's hosting agreement, arguing that Amazon agreed to provide 30 days notice before any potential termination of Parler's hosting, pursuant to the party's original agreement.
Matze reveals that he's been forced to leave his home and go into hiding with his family, citing Amazon Web Services' "vilification" of his company.
take our poll - story continues below
Completing this poll grants you access to Big League Politics updates free of charge. You may opt out at anytime. You also agree to this site's Privacy Policy and Terms of Use.
Employees of Amazon have allegedly been threatened and harassed as well for shutting down Parler. The court filing in favor of redaction references these threats in requesting the court provide redaction of personal information to both sides.
"Both sides of this dispute have shown that their employees have suffered real harassment and threats—including, on both sides, death threats—owing to the charged nature of this litigation.
Parler therefore agrees with AWS that safety and security concerns justify the limited sealings requested here," Parler requests in the Amazon lawsuit.
Parler's administrators are still seeking to return the free speech social media platform to full operation, although it could take weeks to bring it back online. They may have learned a lesson about the futility of contracting hosting services with a Big Tech monopoly such as Amazon.
---
Follow me on Twitter @Wildman_AZ, on Parler @Moorhead, and on Gab @WildmanAZ.