Watch The REAL Police Takedown of the Seahawks' Michael Bennett
Seattle Seahawks defensive end Michael Bennett has been at the center of the #TakeAKnee movement and the NFL's recent National Anthem protests. He has taken over as the de facto leader of the trend that Colin Kaepernick, who is currently unemployed, started last season.
Bennett is one of the highest profile players involved in the movement, and recently accused Las Vegas police of brutality and racism stemming from an incident in which he was detained after the Mayweather-McGregor fight in Las Vegas. The following is his full statement, posted to his Twitter account:
Equality. pic.twitter.com/NQ4pJt94AZ

— Michael Bennett (@mosesbread72) September 6, 2017
Trending: Leftist Thug Targets Roger Stone's Handicapped Wife for Vicious Attack in Own Neighborhood
Bennett claims that the police detention was racially motivated, and that the Las Vegas Metro Police Department officer put a gun to his head and threatened to "blow [his] fucking head off."
Yesterday, TMZ released bodycam footage that shows this claim to be false. The officer neither threatened to kill Bennett, nor drew his weapon.
take our poll - story continues below
Completing this poll grants you access to Big League Politics updates free of charge. You may opt out at anytime. You also agree to this site's Privacy Policy and Terms of Use.
(TMZ Sports)
Bennett's statement also claimed that "All [he] could think was, 'I'm going to die for no other reason than I am black, and somehow my skin color is a threat.'" In response, LVMPD made a point to note that of the three officers who detained Bennett, two were Latino and one was African American. LVMPD reviewed a total of 861 bodycam videos before coming to the conclusion that the detainment was justified.
Police rushed to the Cromwell Hotel and Casino in Las Vegas on the night of the Mayweather-McGregor fight, responding to a shots fired call. At the scene, they instructed patrons to drop to the ground. They observed Bennett crouching, and then running out of the building. Fitting the description of the suspect, police gave chase, leading to Bennett's detainment.
Follow me on Twitter: @pdabrosca
Parler CEO John Matze Forced to Flee Home Under Deluge of Left-Wing Terror Threats
Matze is suing Amazon for deplatforming Parler.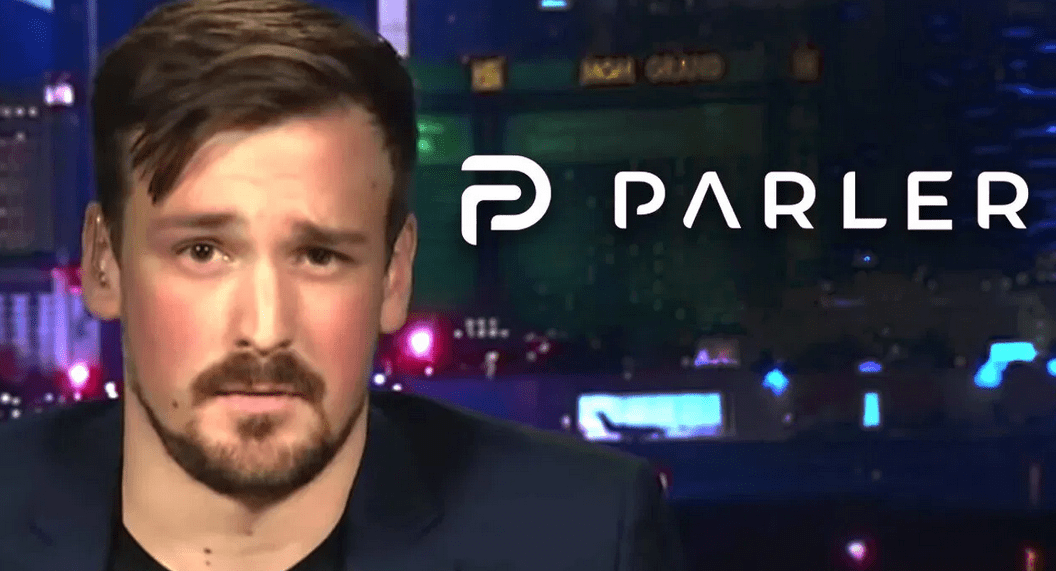 Parler CEO John Matze has been forced to flee his home and go into hiding after receiving an onslaught of left-wing death threats. Parler, a free speech social media platform, has been temporarily shut down in an extensive deplatforming campaign. Amazon promptly cut Parler's access to its Web Services after the US Capitol riot earlier this month, cherry-picking examples of content that violate Parler's terms of service and claiming the platform is being used for violent purposes.
Matze made the frank admission in a court filing for Parler's lawsuit against Amazon, requesting that the court keep any disclosures about his personal life and location secret. Parler is currently suing Amazon in federal court for its immediate revocation of Parler's hosting agreement, arguing that Amazon agreed to provide 30 days notice before any potential termination of Parler's hosting, pursuant to the party's original agreement.
Matze reveals that he's been forced to leave his home and go into hiding with his family, citing Amazon Web Services' "vilification" of his company.
take our poll - story continues below
Completing this poll grants you access to Big League Politics updates free of charge. You may opt out at anytime. You also agree to this site's Privacy Policy and Terms of Use.
Employees of Amazon have allegedly been threatened and harassed as well for shutting down Parler. The court filing in favor of redaction references these threats in requesting the court provide redaction of personal information to both sides.
"Both sides of this dispute have shown that their employees have suffered real harassment and threats—including, on both sides, death threats—owing to the charged nature of this litigation.
Parler therefore agrees with AWS that safety and security concerns justify the limited sealings requested here," Parler requests in the Amazon lawsuit.
Parler's administrators are still seeking to return the free speech social media platform to full operation, although it could take weeks to bring it back online. They may have learned a lesson about the futility of contracting hosting services with a Big Tech monopoly such as Amazon.
---
Follow me on Twitter @Wildman_AZ, on Parler @Moorhead, and on Gab @WildmanAZ.