White House Submits to Fake Biden Transition After Left-Wing Terror Campaign Against GSA Chief
America is now a Soviet-style terror state.
President Donald Trump announced on Twitter Monday night that he would be submitting to the phony transition of "president-elect" Joe Biden after a successful terror campaign was instituted against General Services Administration administrator Emily Murphy.
…fight, and I believe we will prevail! Nevertheless, in the best interest of our Country, I am recommending that Emily and her team do what needs to be done with regard to initial protocols, and have told my team to do the same.

— Donald J. Trump (@realDonaldTrump) November 23, 2020
Trending: GOP Establishment Threatens President Trump with Impeachment Unless He Denies Election Fraud
Murphy was the focal point of a targeted harassment campaign by left-wing extremists who were activated by Rep. Adam Schiff (D-CA). He sent a threatening letter to her shortly before President Trump capitulated.
Wonder why this is going on?

take our poll - story continues below

Completing this poll grants you access to Big League Politics updates free of charge. You may opt out at anytime. You also agree to this site's Privacy Policy and Terms of Use.

It's because these people threaten and harass normal people.

And people elected these folks. https://t.co/O0n4box0jX

— Mike (@FuctupMike) November 23, 2020
Big League Politics has reported on the campaign of terror that is being instituted nationwide to prevent elected officials from standing against a third-world style election rigging marred with abnormalities:
Earlier tonight, Big League Politics reported on two Republican members of the Wayne County board of canvassers who refused to certify dubious election results in Detroit.

Michigan Republican Party chair Laura Cox released a statement praising the decision shortly after it was announced.

"The people of Michigan deserve to know what happened in Wayne County on Election Day and the days following. I am proud that, due to the efforts of the Michigan Republican Party, the Republican National Committee and the Trump Campaign, enough evidence of irregularities and potential voter fraud was uncovered resulting in the Wayne County Board of Canvassers refusing to certify their election results," she said.

"This action will allow more time for us to get to the bottom of these deeply troubling irregularities. The people of Michigan deserve fair, open and transparent elections, and we will continue to fight for just that," Cox added.

However, the Republican members of the Wayne County board of canvassers – Bill Hartmann and Monica Palmer – quickly capitulated and reversed their decision. Even though they were both present when thousands of mysterious ballots showed up in the dead of night after the election, they stabbed the whistleblowers in the back anyway by rubberstamping the sham.
The elected officials in Wayne County who folded under the pressure had their children threatened in order to induce their compliance, as Democrats resort to Soviet-style measures to take absolute power.
"I voted not to certify, and I still believe this vote should not be certified," Hartmann wrote in his affidavit. "Until these questions are addressed, I remain opposed to certification of the Wayne County results."
"The comments made accusations of racism and threatened me and members of my family," Palmer said in her affidavit.
This is how the Democrats are enforcing the theft of America. If President Trump cannot overturn the steal, the U.S. Republic will be no more. It will be replaced by a globalist technocracy enforced with Soviet-style terror, probably forever.
Parler CEO John Matze Forced to Flee Home Under Deluge of Left-Wing Terror Threats
Matze is suing Amazon for deplatforming Parler.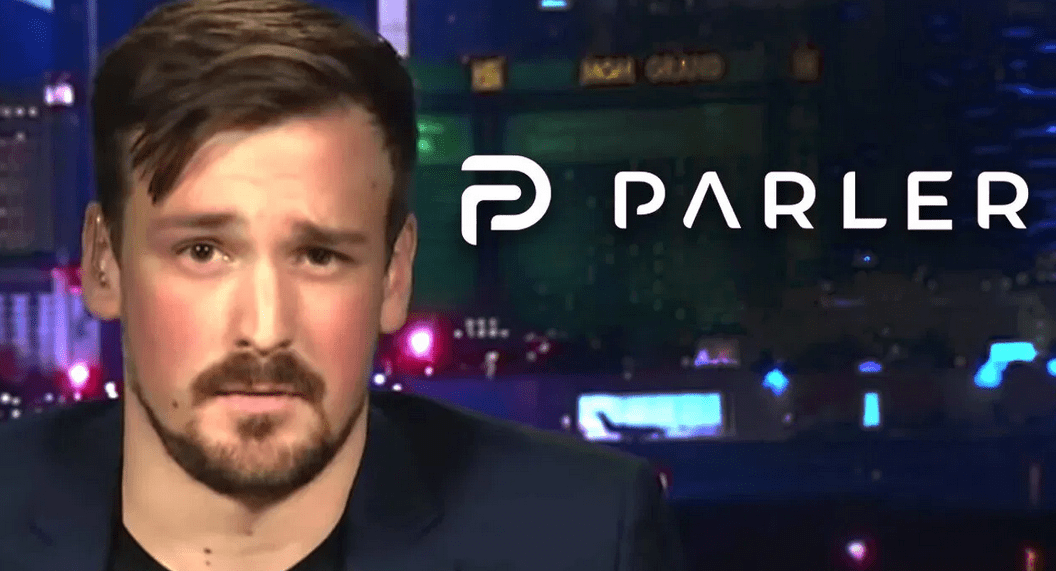 Parler CEO John Matze has been forced to flee his home and go into hiding after receiving an onslaught of left-wing death threats. Parler, a free speech social media platform, has been temporarily shut down in an extensive deplatforming campaign. Amazon promptly cut Parler's access to its Web Services after the US Capitol riot earlier this month, cherry-picking examples of content that violate Parler's terms of service and claiming the platform is being used for violent purposes.
Matze made the frank admission in a court filing for Parler's lawsuit against Amazon, requesting that the court keep any disclosures about his personal life and location secret. Parler is currently suing Amazon in federal court for its immediate revocation of Parler's hosting agreement, arguing that Amazon agreed to provide 30 days notice before any potential termination of Parler's hosting, pursuant to the party's original agreement.
Matze reveals that he's been forced to leave his home and go into hiding with his family, citing Amazon Web Services' "vilification" of his company.
take our poll - story continues below
Completing this poll grants you access to Big League Politics updates free of charge. You may opt out at anytime. You also agree to this site's Privacy Policy and Terms of Use.
Employees of Amazon have allegedly been threatened and harassed as well for shutting down Parler. The court filing in favor of redaction references these threats in requesting the court provide redaction of personal information to both sides.
"Both sides of this dispute have shown that their employees have suffered real harassment and threats—including, on both sides, death threats—owing to the charged nature of this litigation.
Parler therefore agrees with AWS that safety and security concerns justify the limited sealings requested here," Parler requests in the Amazon lawsuit.
Parler's administrators are still seeking to return the free speech social media platform to full operation, although it could take weeks to bring it back online. They may have learned a lesson about the futility of contracting hosting services with a Big Tech monopoly such as Amazon.
---
Follow me on Twitter @Wildman_AZ, on Parler @Moorhead, and on Gab @WildmanAZ.