Woman Admits to Slashing Tire Because She Saw 'Make America Great Again' Hat in Car
A woman admitted to slashing a man's tire after seeing the hat on his dashboard.
An Arizona woman confessed to slashing the tires of a man's vehicle because she was upset after seeing a 'Make America Great Again' hat inside.
Nick Dugas told AZ Central says he was frustrated to see his vehicle had a flat tire, and that he grew more upset when he examined the tire to find a clean three inch cut that revealed his tire was not merely flat, but had been slashed.
His job as a security guard at the shopping center allowed him to immediately review video of the vandalism, which showed the attacker carrying a distinctive coffee cup from a nearby business. After inquiring at that business, he was able to give the woman's description, name, and information to police.
Trending: Ex-Soviet Leader Gorbachev: US Capitol Riot "Planned in Advance, And It Is Clear by Whom"
The driver was 18. She admitted to police that she cut the tire. "She later told police that it was because she saw a hat with a political message inside the vehicle which she disagreed with," spokesman Sgt. Vincent Lewis said in an email.

She was cited for criminal damage, a Class 2 misdemeanor, punishable by up to four months in jail and a $750 fine.

Lewis did not release the woman's name, because she was not booked, he said. I looked up the record online for the case I believe is hers. The woman is scheduled to appear in court later this month. I contacted her for more on her side of the story. I hadn't heard back from her as of Tuesday night.
take our poll - story continues below
Completing this poll grants you access to Big League Politics updates free of charge. You may opt out at anytime. You also agree to this site's Privacy Policy and Terms of Use.
Dugas used the opportunity to impart a valuable lesson onto his 15-year-old son, telling him not to "ever let anybody change who you are, or what you believe in," and to "Stand strong."
Anti-Trump crimes appear to be on the rise in the country, after an illegal immigrant was detained by ICE after she attacked a man for wearing a 'Make America Great Again' hat, and another man pulled a gun on a supporter of President Donald J. Trump for wearing a MAGA hat, telling him it is a "good day for you to die."
Parler CEO John Matze Forced to Flee Home Under Deluge of Left-Wing Terror Threats
Matze is suing Amazon for deplatforming Parler.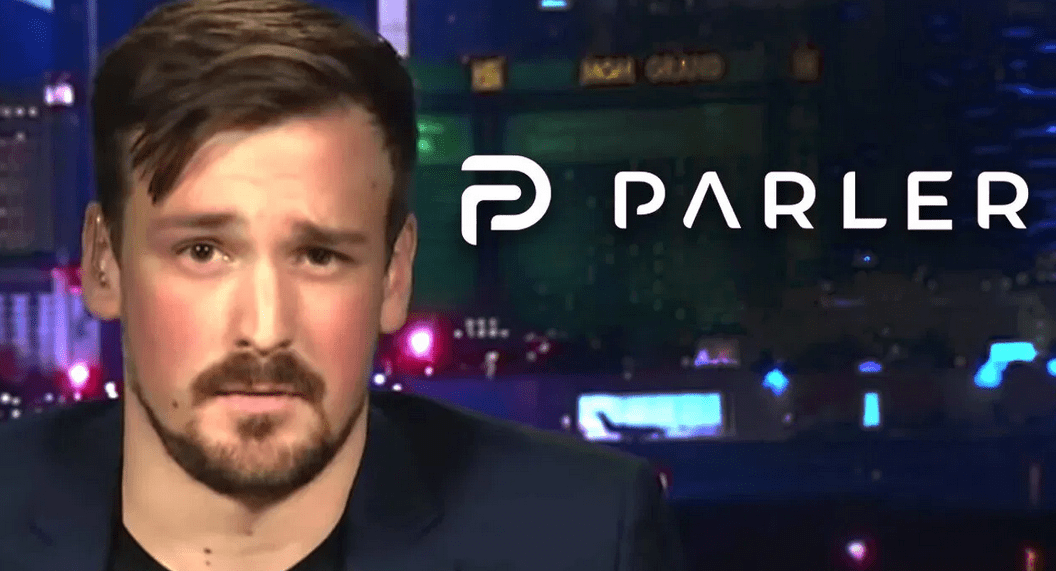 Parler CEO John Matze has been forced to flee his home and go into hiding after receiving an onslaught of left-wing death threats. Parler, a free speech social media platform, has been temporarily shut down in an extensive deplatforming campaign. Amazon promptly cut Parler's access to its Web Services after the US Capitol riot earlier this month, cherry-picking examples of content that violate Parler's terms of service and claiming the platform is being used for violent purposes.
Matze made the frank admission in a court filing for Parler's lawsuit against Amazon, requesting that the court keep any disclosures about his personal life and location secret. Parler is currently suing Amazon in federal court for its immediate revocation of Parler's hosting agreement, arguing that Amazon agreed to provide 30 days notice before any potential termination of Parler's hosting, pursuant to the party's original agreement.
Matze reveals that he's been forced to leave his home and go into hiding with his family, citing Amazon Web Services' "vilification" of his company.
take our poll - story continues below
Completing this poll grants you access to Big League Politics updates free of charge. You may opt out at anytime. You also agree to this site's Privacy Policy and Terms of Use.
Employees of Amazon have allegedly been threatened and harassed as well for shutting down Parler. The court filing in favor of redaction references these threats in requesting the court provide redaction of personal information to both sides.
"Both sides of this dispute have shown that their employees have suffered real harassment and threats—including, on both sides, death threats—owing to the charged nature of this litigation.
Parler therefore agrees with AWS that safety and security concerns justify the limited sealings requested here," Parler requests in the Amazon lawsuit.
Parler's administrators are still seeking to return the free speech social media platform to full operation, although it could take weeks to bring it back online. They may have learned a lesson about the futility of contracting hosting services with a Big Tech monopoly such as Amazon.
---
Follow me on Twitter @Wildman_AZ, on Parler @Moorhead, and on Gab @WildmanAZ.