Woman Attacked By Mob And Egged At Trump Rally Raises Money For Lawsuit
The woman who was backed against a wall by a violent mob and had egg thrown in her face while attempting to attend a rally for President Donald J. Trump is now raising money for her legal bills as she sues the city of San Jose.
Rachel Casey went viral on social media after attending the political rally on June 2, 2016, where she was backed against a wall by an angry mob of anti-Trump protesters and then had an egg thrown in her face. She and other plaintiffs who were attacked or had their property destroyed that day are now suing the "Mayor and Police Chief of San Jose, the City of San Jose, and several individual rioters" for their actions and inaction during what the lawsuit describes as a riot.
From the Justice For San Jose GoFundMe:
Trending: Ex-Soviet Leader Gorbachev: US Capitol Riot "Planned in Advance, And It Is Clear by Whom"

We (Rachel Casey and Juan Hernandez) started this GoFundMe campaign to help pay the legal costs for the victims of assault and free speech violations at a Trump rally that took place in San Jose, Calif. on June 2, 2016. Several thousand Trump supporters attended a rally that day, and were assaulted by an organized mob of thugs — a mob the local authorities directed them to walk through in order to leave the event and reach their transportation. Authorities stood by and watched while citizens were assaulted before their eyes. We were part of the group of supporters violently attacked at the event.

take our poll - story continues below

Completing this poll grants you access to Big League Politics updates free of charge. You may opt out at anytime. You also agree to this site's Privacy Policy and Terms of Use.

Victims range from a 14-year-old assaulted by two individuals and denied assistance by the San Jose Fire Department, to a 71-year-old woman who said her glasses were ripped off and destroyed by three rioters in view of police who told her they were not allowed to make arrests.
Casey and her attorney's most recent update to the campaign reveals that the lawsuit has been given the green light, allowing the woman and the other plaintiffs to proceed to a court room.
The GoFundMe has currently raised over $30,000 to fund the lawsuit, and has a goal of raising $100,000.
Parler CEO John Matze Forced to Flee Home Under Deluge of Left-Wing Terror Threats
Matze is suing Amazon for deplatforming Parler.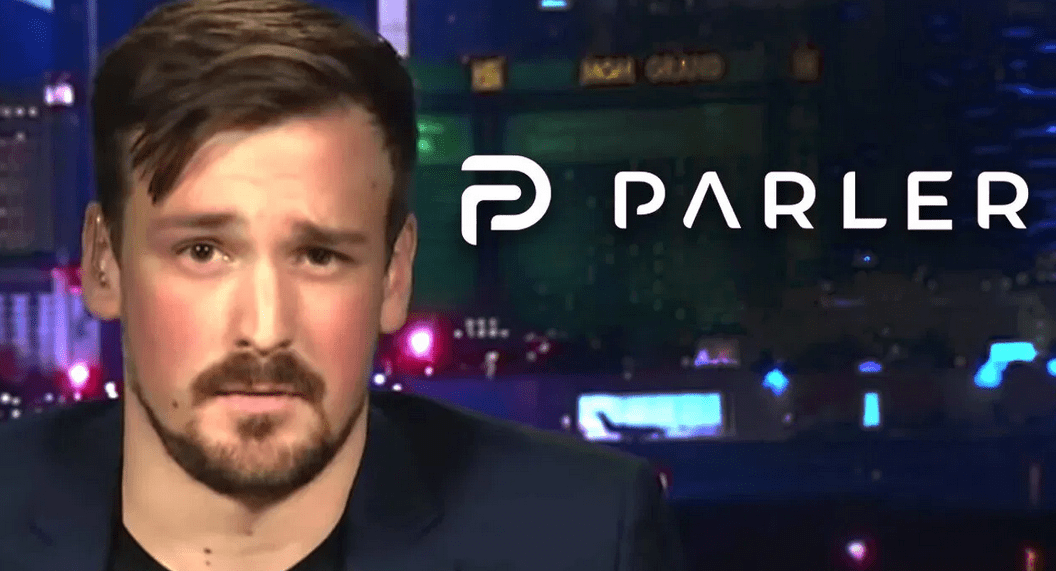 Parler CEO John Matze has been forced to flee his home and go into hiding after receiving an onslaught of left-wing death threats. Parler, a free speech social media platform, has been temporarily shut down in an extensive deplatforming campaign. Amazon promptly cut Parler's access to its Web Services after the US Capitol riot earlier this month, cherry-picking examples of content that violate Parler's terms of service and claiming the platform is being used for violent purposes.
Matze made the frank admission in a court filing for Parler's lawsuit against Amazon, requesting that the court keep any disclosures about his personal life and location secret. Parler is currently suing Amazon in federal court for its immediate revocation of Parler's hosting agreement, arguing that Amazon agreed to provide 30 days notice before any potential termination of Parler's hosting, pursuant to the party's original agreement.
Matze reveals that he's been forced to leave his home and go into hiding with his family, citing Amazon Web Services' "vilification" of his company.
take our poll - story continues below
Completing this poll grants you access to Big League Politics updates free of charge. You may opt out at anytime. You also agree to this site's Privacy Policy and Terms of Use.
Employees of Amazon have allegedly been threatened and harassed as well for shutting down Parler. The court filing in favor of redaction references these threats in requesting the court provide redaction of personal information to both sides.
"Both sides of this dispute have shown that their employees have suffered real harassment and threats—including, on both sides, death threats—owing to the charged nature of this litigation.
Parler therefore agrees with AWS that safety and security concerns justify the limited sealings requested here," Parler requests in the Amazon lawsuit.
Parler's administrators are still seeking to return the free speech social media platform to full operation, although it could take weeks to bring it back online. They may have learned a lesson about the futility of contracting hosting services with a Big Tech monopoly such as Amazon.
---
Follow me on Twitter @Wildman_AZ, on Parler @Moorhead, and on Gab @WildmanAZ.