Antifa Aims to Create No-Go Zones For Conservatives In Nashville
"No Go Zones" were first popularized by radical Muslims.
A since-deleted Facebook post shows a Nashville, TN affiliate of the left-wing terrorist organization Antifa attempting to establish "Anti fascist zones" over the New Years holiday.
In the post, which mistakenly labels New Years as "January 31st," they call for "free engagement" against who they consider "fascists" in areas of the city circled on a map.
Trending: Ex-Soviet Leader Gorbachev: US Capitol Riot "Planned in Advance, And It Is Clear by Whom"
The driving force for these activities came from two fronts. First was a rumored meet-up of the conservative-leaning fraternal group Proud Boys, which Nashville-area Proud Boy Matthew Walter has confirmed to Big League Politics as non-existent.
take our poll - story continues below
Completing this poll grants you access to Big League Politics updates free of charge. You may opt out at anytime. You also agree to this site's Privacy Policy and Terms of Use.
Along with the non-existent Proud Boys meet-up, the Antifa group was targeting the city due to the presence of Fox News personality Tomi Lahren, who was broadcasting her show from a Nashville bar.
In a statement posted on the group's website, they confirm that they were in the city over the New Years holiday working to prevent the Proud Boys from enjoying their night.
Also, a Tweet on their page confirms they were attempting to spot Proud Boys in the city, even posting a picture of a random person, which Walter tells Big League Politics is unknown to the group.
Antifa, which considers President Donald Trump, and his supporters to be "fascists," have a long history of violence.
When they label an area as an Anti-Fascist Zone, they are attempting to instill fear to those who disagree with their far-left views.
The tactic of zoning areas to unwelcome those with disagreements is most known in Islamic communities across Europe.
These areas, which have even been acknowledged by German Chancellor Angela Merkel are known to be unwelcome to non-Muslims. Radical Muslims have been known to use violence to enforce those zones.
Parler CEO John Matze Forced to Flee Home Under Deluge of Left-Wing Terror Threats
Matze is suing Amazon for deplatforming Parler.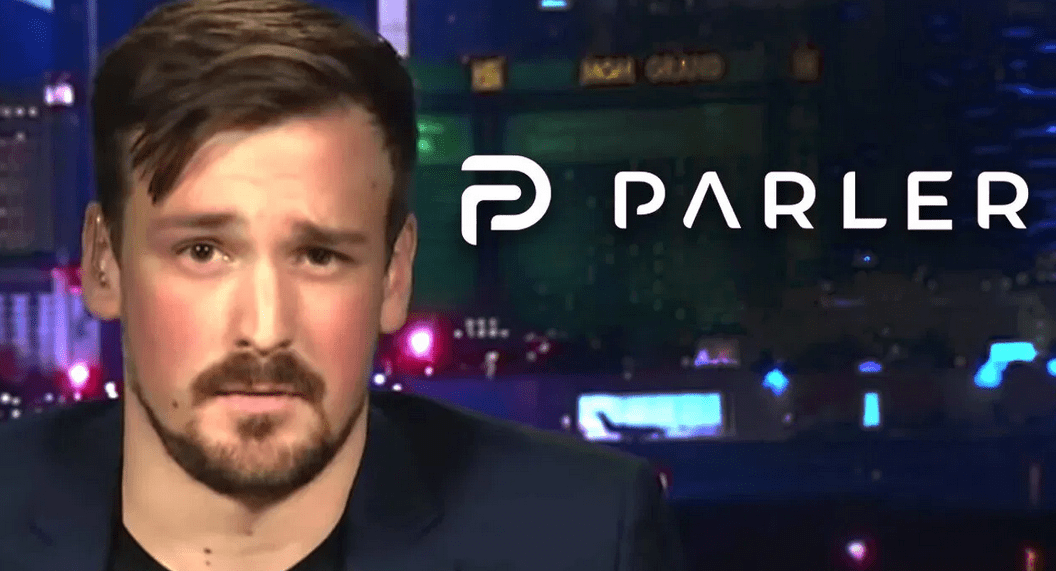 Parler CEO John Matze has been forced to flee his home and go into hiding after receiving an onslaught of left-wing death threats. Parler, a free speech social media platform, has been temporarily shut down in an extensive deplatforming campaign. Amazon promptly cut Parler's access to its Web Services after the US Capitol riot earlier this month, cherry-picking examples of content that violate Parler's terms of service and claiming the platform is being used for violent purposes.
Matze made the frank admission in a court filing for Parler's lawsuit against Amazon, requesting that the court keep any disclosures about his personal life and location secret. Parler is currently suing Amazon in federal court for its immediate revocation of Parler's hosting agreement, arguing that Amazon agreed to provide 30 days notice before any potential termination of Parler's hosting, pursuant to the party's original agreement.
Matze reveals that he's been forced to leave his home and go into hiding with his family, citing Amazon Web Services' "vilification" of his company.
take our poll - story continues below
Completing this poll grants you access to Big League Politics updates free of charge. You may opt out at anytime. You also agree to this site's Privacy Policy and Terms of Use.
Employees of Amazon have allegedly been threatened and harassed as well for shutting down Parler. The court filing in favor of redaction references these threats in requesting the court provide redaction of personal information to both sides.
"Both sides of this dispute have shown that their employees have suffered real harassment and threats—including, on both sides, death threats—owing to the charged nature of this litigation.
Parler therefore agrees with AWS that safety and security concerns justify the limited sealings requested here," Parler requests in the Amazon lawsuit.
Parler's administrators are still seeking to return the free speech social media platform to full operation, although it could take weeks to bring it back online. They may have learned a lesson about the futility of contracting hosting services with a Big Tech monopoly such as Amazon.
---
Follow me on Twitter @Wildman_AZ, on Parler @Moorhead, and on Gab @WildmanAZ.