ANTIFA Terrorists Urge Leftists to Throw Milkshakes on U.S. Right-Wing Politicians
This is how the liberals are opening the door to mainstreaming political violence against conservatives.
With Nigel Farage's Brexit Party expected to make incredible gains in today's elections, the British Left has resorted to throwing milkshakes on right-wing politicians and activists in an attempt to shame them.
An elderly war veteran was doused with a milkshake while performing political activism at a polling location earlier today.
This elderly gentleman served in the British armed forces for 22 years.
Today he was manning a Brexit Party polling station when he was attacked & had milkshake thrown all over him.
All because he wants the result of a democratic referendum to be honoured.
Disgusting. pic.twitter.com/1vZMHM31M2

— Piers Morgan (@piersmorgan) May 23, 2019
Trending: Grassroots Leaders Send Final Warning to GOP Establishment: Rejecting Trump Means Death of Republican Party
take our poll - story continues below
Completing this poll grants you access to Big League Politics updates free of charge. You may opt out at anytime. You also agree to this site's Privacy Policy and Terms of Use.
Now, ANTIFA terrorists are agitating to import this type of violent atmosphere across the pond. ANTIFA social media accounts, allowed to remain active by Big Tech despite constantly fomenting hatred, are encouraging their activists to milkshake right-wing politicians in the U.S.
FREE SOCIAL MEDIA ADVICE: the first person to milkshake a Nazi in North America is gonna get like a million Twitter followers

— AntiFash Gordon (@AntiFashGordon) May 20, 2019
It has already begun, with a billboard advertising a campaign against Somali migrant Rep. Ilhan Omar (D-MN) getting milkshaked by an incited leftist.
EXCLUSIVE PHOTO: Dov Hikind's new anti-Ilhan Omar billboard gets milkshaked! pic.twitter.com/WqqLrdcH1K

— דער ייִדישר אַרבּעטער (@JewishWorker) May 21, 2019
ANTIFA thugs have already been activated and are salivating at the opportunity to use the milkshake as the new instrument of their domestic terror campaign.
The British war veteran, who was targeted by the liberal with the milkshake today, noted that this type of political violence could easily escalate.
"Whatever you are voting, it's a democracy. We should be able to have a say without acts of violence. This could have been acid or anything," he said.
Yet more disgusting behaviour. When democracy fails, civility ends. Let's get Brexit done and finish this. pic.twitter.com/nZjF6aVUbd

— Nigel Farage (@Nigel_Farage) May 23, 2019
The Brexit Party is expected to make historic gains during today's elections for European Parliament in Britain, despite the milkshaking trend promoted by the mainstream media.
During Trump's re-election campaign next year, Republican Party activists should expect flying milkshakes and worse instances of violence as liberals show their true colors while their control slips away.
Parler CEO John Matze Forced to Flee Home Under Deluge of Left-Wing Terror Threats
Matze is suing Amazon for deplatforming Parler.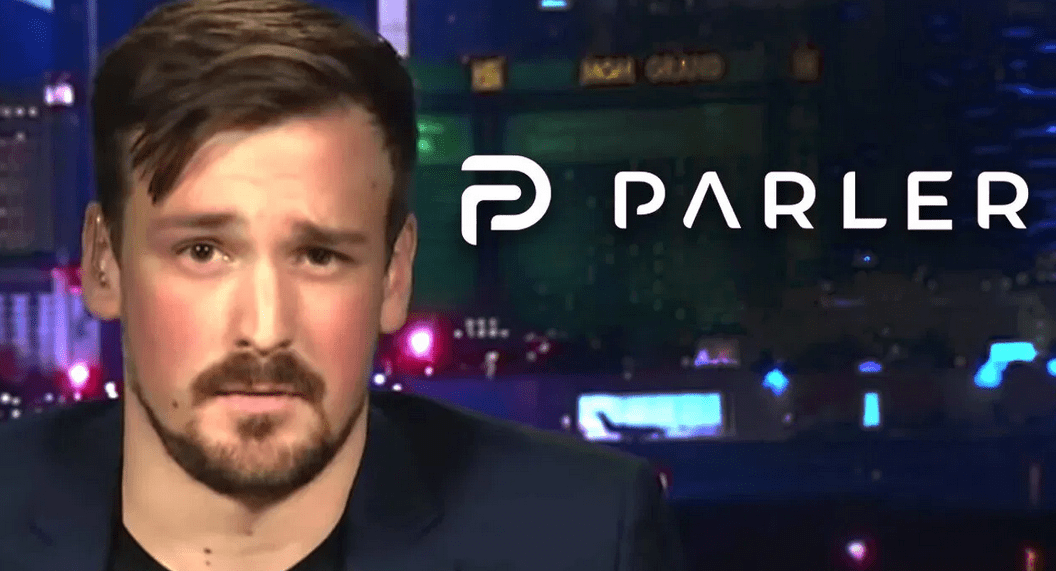 Parler CEO John Matze has been forced to flee his home and go into hiding after receiving an onslaught of left-wing death threats. Parler, a free speech social media platform, has been temporarily shut down in an extensive deplatforming campaign. Amazon promptly cut Parler's access to its Web Services after the US Capitol riot earlier this month, cherry-picking examples of content that violate Parler's terms of service and claiming the platform is being used for violent purposes.
Matze made the frank admission in a court filing for Parler's lawsuit against Amazon, requesting that the court keep any disclosures about his personal life and location secret. Parler is currently suing Amazon in federal court for its immediate revocation of Parler's hosting agreement, arguing that Amazon agreed to provide 30 days notice before any potential termination of Parler's hosting, pursuant to the party's original agreement.
Matze reveals that he's been forced to leave his home and go into hiding with his family, citing Amazon Web Services' "vilification" of his company.
take our poll - story continues below
Completing this poll grants you access to Big League Politics updates free of charge. You may opt out at anytime. You also agree to this site's Privacy Policy and Terms of Use.
Employees of Amazon have allegedly been threatened and harassed as well for shutting down Parler. The court filing in favor of redaction references these threats in requesting the court provide redaction of personal information to both sides.
"Both sides of this dispute have shown that their employees have suffered real harassment and threats—including, on both sides, death threats—owing to the charged nature of this litigation.
Parler therefore agrees with AWS that safety and security concerns justify the limited sealings requested here," Parler requests in the Amazon lawsuit.
Parler's administrators are still seeking to return the free speech social media platform to full operation, although it could take weeks to bring it back online. They may have learned a lesson about the futility of contracting hosting services with a Big Tech monopoly such as Amazon.
---
Follow me on Twitter @Wildman_AZ, on Parler @Moorhead, and on Gab @WildmanAZ.