ANTIFA Terrorizes Bar Owned by Retired Cop to Intimidate Trump Supporters in Philadelphia
The infamous terror group hates law enforcement.
ANTIFA terrorists targeted a Philadelphia bar with a violent rampage on New Years' Day to send a message against law enforcement and the bar's Trump supporting patrons.
"They're terrorists. They just knocked out $20,000 worth of glass," said 75-year-old restaurant owner Jack Gillespie, who is a retired police officer. He believes that ANTIFA picked out his bar to send a message of terror against law enforcement and patriotic Trump supporters who drink at the Millcreek Tavern.
Trending: DNI Ratcliffe: China Interfered in 2020 Election, CIA Suppressed Info
Gillespie says that his bar has been at the receiving end of a campaign of threats and intimidation after it was learned that members of the Proud Boys group were allowed to drink at his bar.
take our poll - story continues below
Completing this poll grants you access to Big League Politics updates free of charge. You may opt out at anytime. You also agree to this site's Privacy Policy and Terms of Use.
"It was an assassination attempt on my character," Gillespie told The Post Millennial.
The Proud Boys, frequently maligned by anti-Bill of Rights organizations such as the Anti-Defamation League (ADL) and Southern Poverty Law Center (SPLC) as a hate group, have been profiled around the country for having the courage to stand and fight against ANTIFA thugs. Some group members have even become political prisoners for standing strong for freedom amidst this growing climate of rampant left-wing terror.
On Wednesday morning, security cameras caught masked ANTIFA terrorists spray painting hate speech on the building, such as "F— piss boys" and "ACAB," which is short for "all cops are bastards" before smashing all of the windows.
"I hope [antifa] leave the innocent people alone. This affects the employees, not us," said Sonny Sullivan, a member of the Philadelphia Proud Boys. He drank at the tavern in November with other members of his group as well as Turning Point USA members from the University of Drexel.
After news of the terrorist attack went public, left-wing activists cheered on the vandalism in posts permitted by monopoly social media providers.
"I just wanted to thank you for doing your civic duty and making your building available to the Mural Arts program of Philadelphia," wrote Philadelphia-based liberal Gwen Snyder in a comment on a photo of the damage posted to Facebook.
Despite the acts of terrorism and continued threats, Gillespie remains undaunted. He said he experienced much worse while working to protect and serve the public as a law enforcement official.
"I worked seven years in the homicide division," he said, but noted that he empathizes for employees who are stressed about the ordeal.
"You can't please these people," Gillespie said. However, he refuses to stand down in the face of ANTIFA violence. After cleaning up the broken glass, his tavern opened that same day and has conducted business in the days since.
ANTIFA has regularly committed acts of terror against bars that have hosted Proud Boys. They intimidated a bar in Los Angeles, CA into apologizing to the community for allowing Proud Boys to drink in their establishment after a pressure campaign in 2018, and they wrote graffiti that read, "F— Nazi Proud Boys" and "No Nazis in our town," on a Lake Stevens, WA sports bar that was accused of being patronized by Proud Boys just last month.
SIGN YOUR BIG LEAGUE PETITION TO DESIGNATE ANTIFA A TERRORIST ORGANIZATION NOW!
Parler CEO John Matze Forced to Flee Home Under Deluge of Left-Wing Terror Threats
Matze is suing Amazon for deplatforming Parler.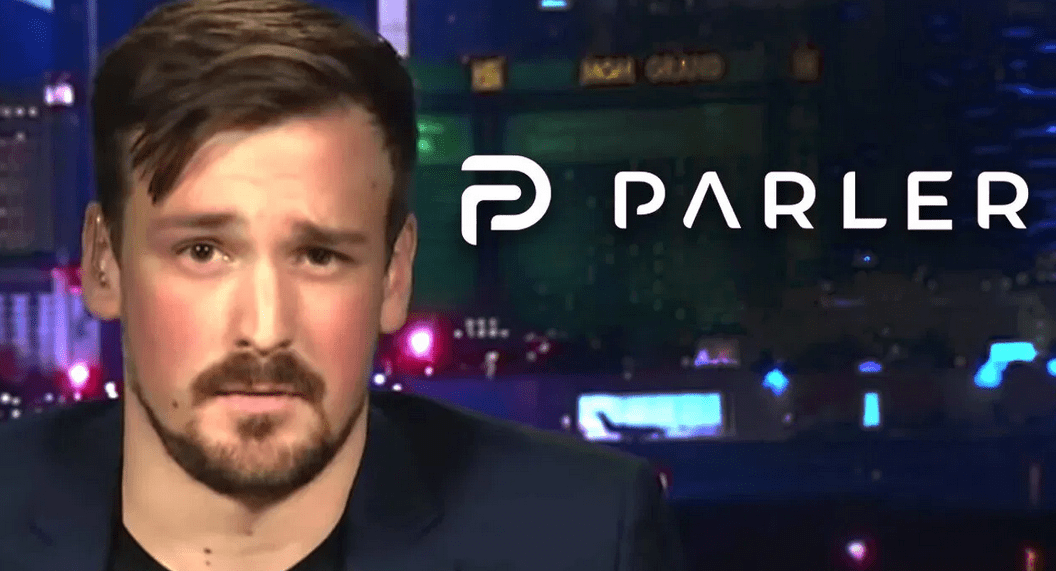 Parler CEO John Matze has been forced to flee his home and go into hiding after receiving an onslaught of left-wing death threats. Parler, a free speech social media platform, has been temporarily shut down in an extensive deplatforming campaign. Amazon promptly cut Parler's access to its Web Services after the US Capitol riot earlier this month, cherry-picking examples of content that violate Parler's terms of service and claiming the platform is being used for violent purposes.
Matze made the frank admission in a court filing for Parler's lawsuit against Amazon, requesting that the court keep any disclosures about his personal life and location secret. Parler is currently suing Amazon in federal court for its immediate revocation of Parler's hosting agreement, arguing that Amazon agreed to provide 30 days notice before any potential termination of Parler's hosting, pursuant to the party's original agreement.
Matze reveals that he's been forced to leave his home and go into hiding with his family, citing Amazon Web Services' "vilification" of his company.
take our poll - story continues below
Completing this poll grants you access to Big League Politics updates free of charge. You may opt out at anytime. You also agree to this site's Privacy Policy and Terms of Use.
Employees of Amazon have allegedly been threatened and harassed as well for shutting down Parler. The court filing in favor of redaction references these threats in requesting the court provide redaction of personal information to both sides.
"Both sides of this dispute have shown that their employees have suffered real harassment and threats—including, on both sides, death threats—owing to the charged nature of this litigation.
Parler therefore agrees with AWS that safety and security concerns justify the limited sealings requested here," Parler requests in the Amazon lawsuit.
Parler's administrators are still seeking to return the free speech social media platform to full operation, although it could take weeks to bring it back online. They may have learned a lesson about the futility of contracting hosting services with a Big Tech monopoly such as Amazon.
---
Follow me on Twitter @Wildman_AZ, on Parler @Moorhead, and on Gab @WildmanAZ.