ANTIFA Throws What Appears to Be a BOMB At the Hatfield Federal Courthouse
Terrorism.
Left-wing terrorists deployed what appears to be an improvised explosive device against a door of the Hatfield Federal Courthouse on Monday night, in an escalation of the violence leftists have directed towards federal personnel at the facility.
ANTIFA's throwing what looks like a bomb at the federal courthouse. Insurrection Act. pic.twitter.com/xuWbqnLS7F

— Richard (@Wildman_AZ) July 28, 2020
Trending: Disgraced Former CIA Chief John Brennan: Biden White House Will Use Homeland Security to Crush Trump 'Insurgency'
Most rioters seemed pleased by the use of the potent explosive, which could've easily seriously injured or killed someone.
take our poll - story continues below
Completing this poll grants you access to Big League Politics updates free of charge. You may opt out at anytime. You also agree to this site's Privacy Policy and Terms of Use.
Another view:
A fuckin explosive of some type just went off at the Portland Federal Courthouse. #PortlandRiots #PortlandMoms pic.twitter.com/NL4k04P4JN

— Simulation Warlord🇺🇸 (@zerosum24) July 28, 2020
Unfortunately, federal law enforcement at the courthouse continues to treat the criminals as if they've merited nothing more than a brisk tap on the shoulder for their terroristic activities. They make arrests in the single digits on most nights, when dozens of ANTIFA criminals can be seen on camera assaulting police with fireworks, damaging federal property, and rioting.
One Portland rioter had been arrested in possession of a pipe bomb, an improvised explosive that could be used to kill multiple people.
These aren't little kids playing around. They cannot be allowed to bomb a federal courthouse with impunity.
Parler CEO John Matze Forced to Flee Home Under Deluge of Left-Wing Terror Threats
Matze is suing Amazon for deplatforming Parler.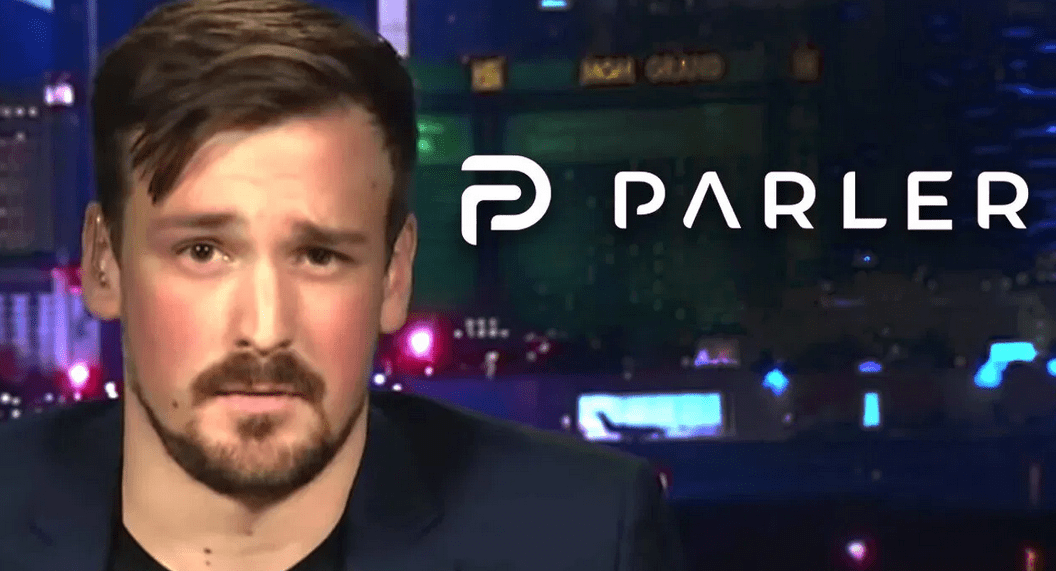 Parler CEO John Matze has been forced to flee his home and go into hiding after receiving an onslaught of left-wing death threats. Parler, a free speech social media platform, has been temporarily shut down in an extensive deplatforming campaign. Amazon promptly cut Parler's access to its Web Services after the US Capitol riot earlier this month, cherry-picking examples of content that violate Parler's terms of service and claiming the platform is being used for violent purposes.
Matze made the frank admission in a court filing for Parler's lawsuit against Amazon, requesting that the court keep any disclosures about his personal life and location secret. Parler is currently suing Amazon in federal court for its immediate revocation of Parler's hosting agreement, arguing that Amazon agreed to provide 30 days notice before any potential termination of Parler's hosting, pursuant to the party's original agreement.
Matze reveals that he's been forced to leave his home and go into hiding with his family, citing Amazon Web Services' "vilification" of his company.
take our poll - story continues below
Completing this poll grants you access to Big League Politics updates free of charge. You may opt out at anytime. You also agree to this site's Privacy Policy and Terms of Use.
Employees of Amazon have allegedly been threatened and harassed as well for shutting down Parler. The court filing in favor of redaction references these threats in requesting the court provide redaction of personal information to both sides.
"Both sides of this dispute have shown that their employees have suffered real harassment and threats—including, on both sides, death threats—owing to the charged nature of this litigation.
Parler therefore agrees with AWS that safety and security concerns justify the limited sealings requested here," Parler requests in the Amazon lawsuit.
Parler's administrators are still seeking to return the free speech social media platform to full operation, although it could take weeks to bring it back online. They may have learned a lesson about the futility of contracting hosting services with a Big Tech monopoly such as Amazon.
---
Follow me on Twitter @Wildman_AZ, on Parler @Moorhead, and on Gab @WildmanAZ.