CONFIRMED: Terrorist Who Was Killed Attacking Migrant Detention Center Was Affiliated with ANTIFA
The violent leftist mob is rapidly becoming America's top terrorist threat.
An ANTIFA-affiliated terrorist was killed on Saturday morning during an attack on a migrant detention center in Washington state, and his comrades are hailing him as a martyr for their anti-American leftist cause as a result of his failed rampage.
A man identified as Willem Van Spronsen, 69, was killed after tossing incendiary devices toward a migrant detention facility in Tacoma, WA where he tried to blow up a propane tank. Law enforcement opened fire and killed him before he could do any damage.
Tacoma police claim he conducted his assault armed with a rifle and several flares. They showed up on the scene at 4 a.m. on Saturday morning after an employee spotted an armed man outside of the building and quickly opened deadly fire on Van Spronsen, preventing him from causing any real harm.
Trending: Trucking Industry Leaders Expect Biden's Policies to Crush Small Trucking Companies
The terrorist attack happened just hours after a rally took place outside of the same detention facility where leftist activists urged for the detention center to be shut down. The media and Democratic politicians have demonized border security and federal officials for months now, and their partisan hate-mongering against the rule of law almost created a deadly scene.
take our poll - story continues below
Completing this poll grants you access to Big League Politics updates free of charge. You may opt out at anytime. You also agree to this site's Privacy Policy and Terms of Use.
Deb Bartley, a friend of Van Spronsen's for almost 20 years told the Seattle Times that he was an ANTIFA activist, and his radical anarchist beliefs likely inspired his attack.
"He was ready to end it," Bartley said. "I think this was a suicide. But then he was able to kind of do it in a way that spoke to his political beliefs . I know he went down there knowing he was going to die."
Journalist Andy Ngo, who was recently attacked by ANTIFA thugs in the streets of Portland, OR, mentioned that ANTIFA is celebrating Van Spronsen's terrorist act as they continue to drive America to the brink of a civil war with their violent demonstrations.
That the terror attack on the ICE facility this morning happened in Pacific NW is not insignificant. Those who are eulogizing him now are antifa activists calling him a "comrade & martyr." Last year he was arrested after attacking police. They found him carrying a baton & knife.

— Andy Ngo (@MrAndyNgo) July 14, 2019
Other Twitter posts noted that fake news commentators like Black Lives Matter race hustler Shaun King of The Intercept has called for similar actions to take place.
one could argue that @shaunking @theintercept radicalized that guy. since, you know, shaun king called for it. pic.twitter.com/rbkDzDEydT

— jonas murray???????? (@spacebabyjonas) July 14, 2019
The constitutional rights organization OathKeepers uncovered a rap sheet for Van Spronsen that was showed he was convicted of attacking a police office last year. He was accused of assaulting a police officer, lunging at the officer's neck while he was attempting to detain one of his ANTIFA comrades.
This appears to be his rap sheet from the assault on a police office during a protest outside the same detention center in 2018: https://t.co/XJV0iXm3fH

— Oath Keepers (@Oathkeepers) July 14, 2019
The time has come for President Donald Trump to declare ANTIFA as a terrorist organization, and for the militantly communist organization to be put at the top of the threat list.
Parler CEO John Matze Forced to Flee Home Under Deluge of Left-Wing Terror Threats
Matze is suing Amazon for deplatforming Parler.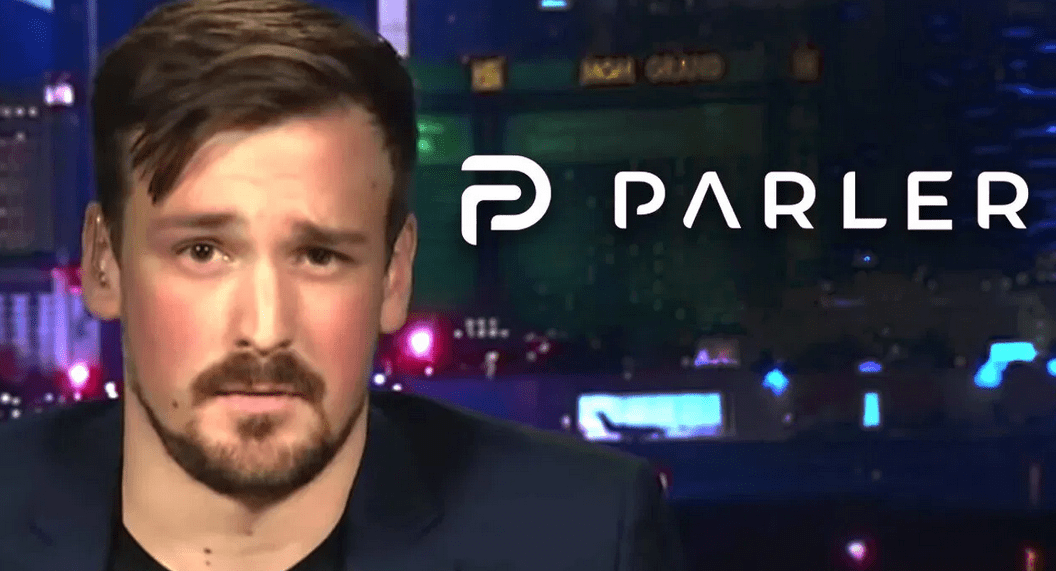 Parler CEO John Matze has been forced to flee his home and go into hiding after receiving an onslaught of left-wing death threats. Parler, a free speech social media platform, has been temporarily shut down in an extensive deplatforming campaign. Amazon promptly cut Parler's access to its Web Services after the US Capitol riot earlier this month, cherry-picking examples of content that violate Parler's terms of service and claiming the platform is being used for violent purposes.
Matze made the frank admission in a court filing for Parler's lawsuit against Amazon, requesting that the court keep any disclosures about his personal life and location secret. Parler is currently suing Amazon in federal court for its immediate revocation of Parler's hosting agreement, arguing that Amazon agreed to provide 30 days notice before any potential termination of Parler's hosting, pursuant to the party's original agreement.
Matze reveals that he's been forced to leave his home and go into hiding with his family, citing Amazon Web Services' "vilification" of his company.
take our poll - story continues below
Completing this poll grants you access to Big League Politics updates free of charge. You may opt out at anytime. You also agree to this site's Privacy Policy and Terms of Use.
Employees of Amazon have allegedly been threatened and harassed as well for shutting down Parler. The court filing in favor of redaction references these threats in requesting the court provide redaction of personal information to both sides.
"Both sides of this dispute have shown that their employees have suffered real harassment and threats—including, on both sides, death threats—owing to the charged nature of this litigation.
Parler therefore agrees with AWS that safety and security concerns justify the limited sealings requested here," Parler requests in the Amazon lawsuit.
Parler's administrators are still seeking to return the free speech social media platform to full operation, although it could take weeks to bring it back online. They may have learned a lesson about the futility of contracting hosting services with a Big Tech monopoly such as Amazon.
---
Follow me on Twitter @Wildman_AZ, on Parler @Moorhead, and on Gab @WildmanAZ.