Family of Man Who Shaun King Falsely Accused of Killing Jazmine Barnes Receiving Threats of Torture, Rape, Murder
The family of the white man whom Black Lives Matter huckster Shaun King falsely named as a suspect in the killing of 7-year-old Houston girl Jazmine Barnes is receiving torture, rape, and death threats.
"I hear, 'Someone is going to rape, torture and murder the women and children in your family," Hailey Cantrell reportedly said, reading from comments directed towards her family online.
King posted a photo of a suspect sketch, which King assumed from "tips" sent to him was Hailey's uncle, Robert Cantrell. The sketch was was posted King's Twitter account, which has 1.1 million followers, naming Cantrell as the suspect in Barnes' murder.
Trending: Ex-Soviet Leader Gorbachev: US Capitol Riot "Planned in Advance, And It Is Clear by Whom"
"We've had 20 people call or email us and say he is a racist, violent (expletive) and always has been. Just tell me everything you know," King wrote in Twitter the post accompanying the photo.
take our poll - story continues below
Completing this poll grants you access to Big League Politics updates free of charge. You may opt out at anytime. You also agree to this site's Privacy Policy and Terms of Use.
The Tweet has now been deleted, and two black suspects are in custody. Eric Black Jr., 20, has been charged for the murder.
But that has not stopped the internet mob, led by King, from attacking the Cantrell family.
"I just want everyone to back off. The truth is out. It had nothing to do with us, nothing to do with my uncle at all," said Hailey according to the report.
King has been remorseless, failing to apologize for his massive gaff. Big League Politics reported:
King remained remorseless about unleashing an angry social justice mob to exact vigilante justice against an innocent white man, which could have easily led to bodily harm for a person who turned out to be an innocent bystander.

He offered an explanation on his Instagram account – a diatribe that amounts him admitting that he was wrong, which we already knew – but he did not offer an apology.

CNN praised him for his "help" in finding the killer in an article billing King as a hero.

"Two days after Jazmine's death, King turned to his legion of Twitter followers to enlist their help in finding her killer and offered a reward of $25,000 for information," the piece said.

The known fake news network made no mention that King directed his followers to find an innocent white man, or that King only involved himself in this particular homicide because white on black crime bolsters his business of anti-white hatred.
King, a white man, profits off his activism in the Black Lives Matter movement. He claimed his father was black until a news network obtained the document, which says that his father was white. He then claimed that the man listed on his birth certificate is not his biological father.
---
Follow Peter D'Abrosca on Twitter: @pdabrosca
Like Peter D'Abrosca on Facebook: facebook.com/peterdabrosca
Parler CEO John Matze Forced to Flee Home Under Deluge of Left-Wing Terror Threats
Matze is suing Amazon for deplatforming Parler.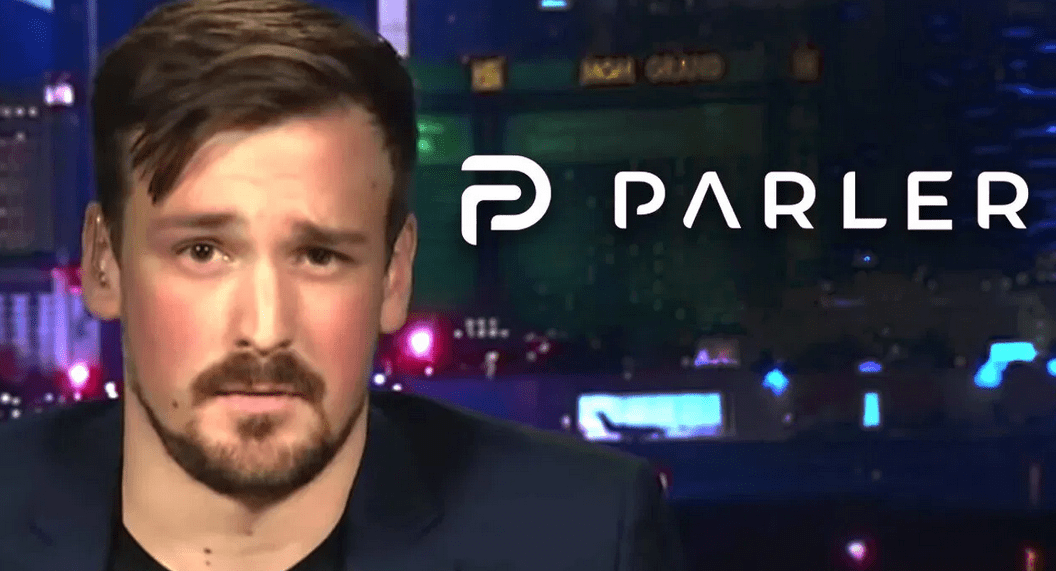 Parler CEO John Matze has been forced to flee his home and go into hiding after receiving an onslaught of left-wing death threats. Parler, a free speech social media platform, has been temporarily shut down in an extensive deplatforming campaign. Amazon promptly cut Parler's access to its Web Services after the US Capitol riot earlier this month, cherry-picking examples of content that violate Parler's terms of service and claiming the platform is being used for violent purposes.
Matze made the frank admission in a court filing for Parler's lawsuit against Amazon, requesting that the court keep any disclosures about his personal life and location secret. Parler is currently suing Amazon in federal court for its immediate revocation of Parler's hosting agreement, arguing that Amazon agreed to provide 30 days notice before any potential termination of Parler's hosting, pursuant to the party's original agreement.
Matze reveals that he's been forced to leave his home and go into hiding with his family, citing Amazon Web Services' "vilification" of his company.
take our poll - story continues below
Completing this poll grants you access to Big League Politics updates free of charge. You may opt out at anytime. You also agree to this site's Privacy Policy and Terms of Use.
Employees of Amazon have allegedly been threatened and harassed as well for shutting down Parler. The court filing in favor of redaction references these threats in requesting the court provide redaction of personal information to both sides.
"Both sides of this dispute have shown that their employees have suffered real harassment and threats—including, on both sides, death threats—owing to the charged nature of this litigation.
Parler therefore agrees with AWS that safety and security concerns justify the limited sealings requested here," Parler requests in the Amazon lawsuit.
Parler's administrators are still seeking to return the free speech social media platform to full operation, although it could take weeks to bring it back online. They may have learned a lesson about the futility of contracting hosting services with a Big Tech monopoly such as Amazon.
---
Follow me on Twitter @Wildman_AZ, on Parler @Moorhead, and on Gab @WildmanAZ.