FLASHBACK: Louis Farrakhan's Nation Of Islam Invited Neo-Nazis To Conferences
In the 1960's, the Nation of Islam, under the leadership of the groups founder, Elijah Muhammad, formed a surprising alliance with the American Nazi Party. Their alliance was so strong that American Nazi Party Commander George Lincoln Rockwell was invited to their national summit in 1961, held in Washington, D.C.
Rockwell, with two other members of the neo-Nazi party, were husked in to the event by private security, and given seats near the stage center. Eight thousand black Muslims flanked the three of them as they listened to speakers such as Elijah Muhammad and Malcolm X, who many see as the mentor to Louis Farrakhan, who currently leads the Nation Of Islam.
The content of the speeches being given make it clear exactly why this alliance came to fruition. Malcolm X's talk on the convention floor was titled "Separation or Death," where he proclaims that "Muslims are not for integration and not for segregation." He then asked the crowd what they were for, leading to a unified reply of "separation!" in which Rockwell and the rest of the neo-Nazis joined in.
Trending: Leftist Thug Targets Roger Stone's Handicapped Wife for Vicious Attack in Own Neighborhood
Rockwell directly confirmed why they were in attendance, telling reporters he considers Muslims "black Nazis."
take our poll - story continues below
Completing this poll grants you access to Big League Politics updates free of charge. You may opt out at anytime. You also agree to this site's Privacy Policy and Terms of Use.
"I am fully in concert with their program and I have the highest respect for Mr. Elijah Muhammad". Rockwell said, only pointing out one problem he has with them. ''They want a chunk of America and I prefer that they go to Africa."
Rockwell was so impressed by the Nation of Islam that he ended up leaving a $20 donation when the crowd was asked for contributions.
This is relevant in modern day because of the Nation of Islam's influence in the Democrat Party.
Former President Barack Obama met with Farrakhan in 2005, just 3 years before taking power as President. The picture of the two of them was not released until after Obama left office, as it would likely have damaged his campaign if released earlier.
Farrkhan also attended the funeral of Aretha Franklin, where he was pictured standing next to "civil rights leaders" Al Sharpton and Jesse Jackson, as well as former President Bill Clinton.
https://twitter.com/PamelaGeller/status/1035628835192991744
And in the upcoming midterm elections, some candidates even have direct ties to Farrakhan. Despite trying to distance himself, Deputy Vice Chair of the Democratic Party Keith Ellison has a long history of associating with Farrakhan. The Washington Post fact checked his claims that he "has no relationship" with Farrakhan, giving Ellison a truth rating of "Four Pinocchios."
Parler CEO John Matze Forced to Flee Home Under Deluge of Left-Wing Terror Threats
Matze is suing Amazon for deplatforming Parler.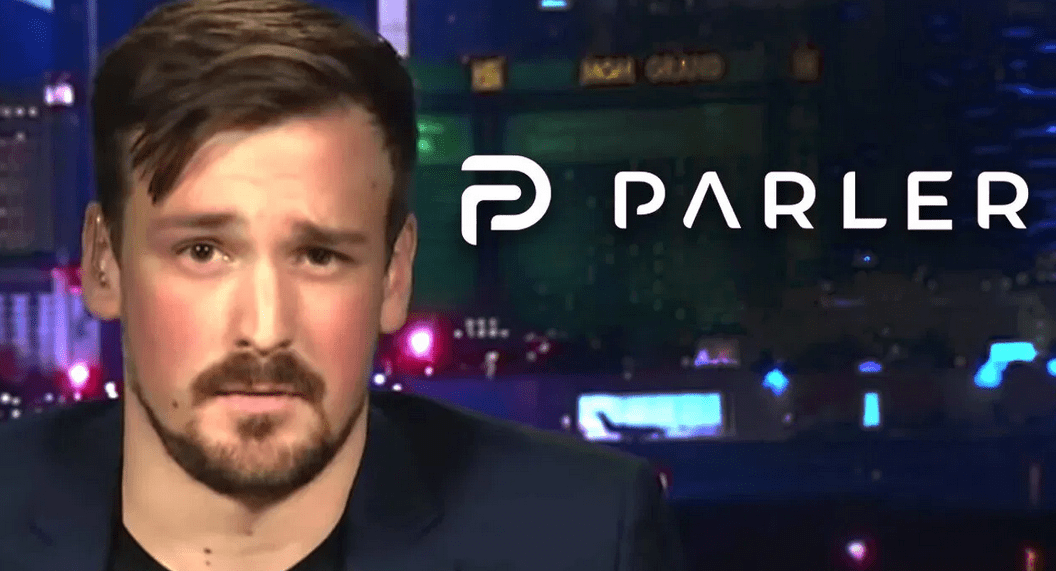 Parler CEO John Matze has been forced to flee his home and go into hiding after receiving an onslaught of left-wing death threats. Parler, a free speech social media platform, has been temporarily shut down in an extensive deplatforming campaign. Amazon promptly cut Parler's access to its Web Services after the US Capitol riot earlier this month, cherry-picking examples of content that violate Parler's terms of service and claiming the platform is being used for violent purposes.
Matze made the frank admission in a court filing for Parler's lawsuit against Amazon, requesting that the court keep any disclosures about his personal life and location secret. Parler is currently suing Amazon in federal court for its immediate revocation of Parler's hosting agreement, arguing that Amazon agreed to provide 30 days notice before any potential termination of Parler's hosting, pursuant to the party's original agreement.
Matze reveals that he's been forced to leave his home and go into hiding with his family, citing Amazon Web Services' "vilification" of his company.
take our poll - story continues below
Completing this poll grants you access to Big League Politics updates free of charge. You may opt out at anytime. You also agree to this site's Privacy Policy and Terms of Use.
Employees of Amazon have allegedly been threatened and harassed as well for shutting down Parler. The court filing in favor of redaction references these threats in requesting the court provide redaction of personal information to both sides.
"Both sides of this dispute have shown that their employees have suffered real harassment and threats—including, on both sides, death threats—owing to the charged nature of this litigation.
Parler therefore agrees with AWS that safety and security concerns justify the limited sealings requested here," Parler requests in the Amazon lawsuit.
Parler's administrators are still seeking to return the free speech social media platform to full operation, although it could take weeks to bring it back online. They may have learned a lesson about the futility of contracting hosting services with a Big Tech monopoly such as Amazon.
---
Follow me on Twitter @Wildman_AZ, on Parler @Moorhead, and on Gab @WildmanAZ.