NEW: Leftist Rioter Opens Fire on Another Highway Roadblocker in Attempt to Shoot Motorist
Another roadblock shooting.
A Black Lives Matter rioter shot at least one other rioter on a highway in Aurora, Colorado on Highway I-225 Saturday night.
It appears that the rioter was attempting to shoot a motorist who refused to stop for a formation of rioters blocking the highway, in a story that has played out numerous times since the beginning of the nationwide riots.
The Aurora Police reported that a shot was fired off by a "protestor." Original reports had falsely stated that a highway drive-by shooter was firing at the Black Lives Matter roadblockers on the highway.
#APDAlert While the protestors were walking on I-225, a vehicle decided to drive through the crowd. A protestor decided to fire off a weapon, striking at least 1 other protestor. They were transported to the hospital in stable condition.

Trending: Biden Nullifies Trump Executive Order Issued to Reduce Prices of Insulin and Epinephrine

— Aurora Police Dept. 🇺🇸🇺🇸🇺🇸 (@AuroraPD) July 26, 2020
take our poll - story continues below
Completing this poll grants you access to Big League Politics updates free of charge. You may opt out at anytime. You also agree to this site's Privacy Policy and Terms of Use.
Other reports from the scene indicate that the vehicle in question sustained multiple gunshots from rioters, making it very possible that the motorist feared for his life in driving away from the unruly crowd of trespassing roadblockers.
These guys may or may not have hit someone but they definitely didn't stop after. pic.twitter.com/2UYS5TovcG

— Accountability For Elijah McClain (@Dignity4_ALL) July 26, 2020
The story of violence occurring during attempts by Black Lives Matter rioters to block public roads and freeways has occurred in numerous instances over the past few months. A lawyer in Colorado shot a disabled veteran in the head when he nudged through a line of protestors. A Utah man engaged in the exact same activity at a Provo protest, making it clear that BLM roadblock operations are a serious danger to the public. Both men have since been charged with attempted murder.
This story is developing, and Big League Politics continues to monitor the situation.
Parler CEO John Matze Forced to Flee Home Under Deluge of Left-Wing Terror Threats
Matze is suing Amazon for deplatforming Parler.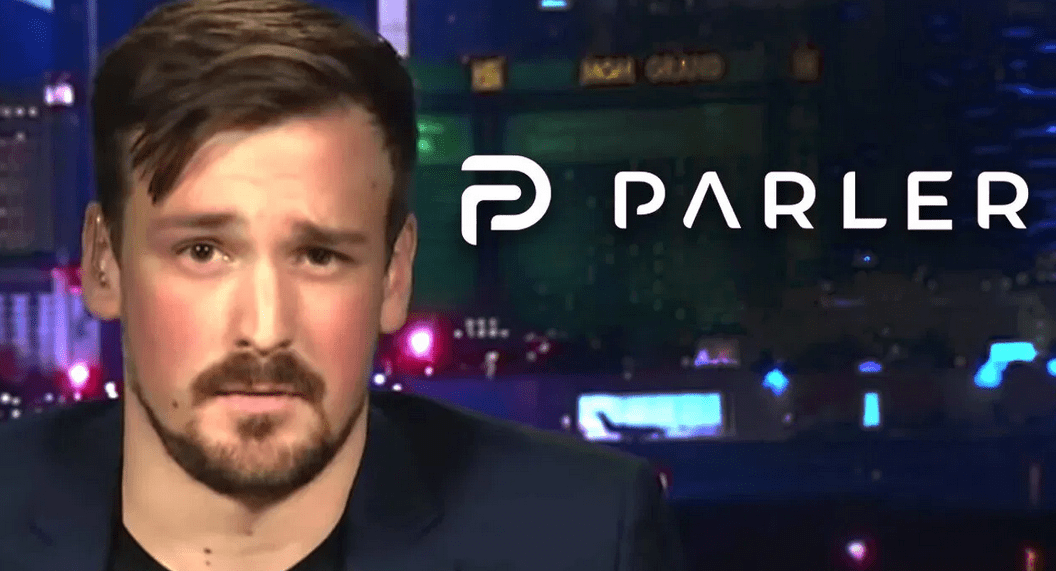 Parler CEO John Matze has been forced to flee his home and go into hiding after receiving an onslaught of left-wing death threats. Parler, a free speech social media platform, has been temporarily shut down in an extensive deplatforming campaign. Amazon promptly cut Parler's access to its Web Services after the US Capitol riot earlier this month, cherry-picking examples of content that violate Parler's terms of service and claiming the platform is being used for violent purposes.
Matze made the frank admission in a court filing for Parler's lawsuit against Amazon, requesting that the court keep any disclosures about his personal life and location secret. Parler is currently suing Amazon in federal court for its immediate revocation of Parler's hosting agreement, arguing that Amazon agreed to provide 30 days notice before any potential termination of Parler's hosting, pursuant to the party's original agreement.
Matze reveals that he's been forced to leave his home and go into hiding with his family, citing Amazon Web Services' "vilification" of his company.
take our poll - story continues below
Completing this poll grants you access to Big League Politics updates free of charge. You may opt out at anytime. You also agree to this site's Privacy Policy and Terms of Use.
Employees of Amazon have allegedly been threatened and harassed as well for shutting down Parler. The court filing in favor of redaction references these threats in requesting the court provide redaction of personal information to both sides.
"Both sides of this dispute have shown that their employees have suffered real harassment and threats—including, on both sides, death threats—owing to the charged nature of this litigation.
Parler therefore agrees with AWS that safety and security concerns justify the limited sealings requested here," Parler requests in the Amazon lawsuit.
Parler's administrators are still seeking to return the free speech social media platform to full operation, although it could take weeks to bring it back online. They may have learned a lesson about the futility of contracting hosting services with a Big Tech monopoly such as Amazon.
---
Follow me on Twitter @Wildman_AZ, on Parler @Moorhead, and on Gab @WildmanAZ.