POLL: Nearly Two-Thirds of Voters Believe Progressive Activists Will "Respond With Violence" If Trump Wins Re-Election
The Left doesn't respect democracy.
A new poll from Rasmussen indicates that almost two-thirds of Americans believe that "progressive activists" will "respond with violence" in the event that President Donald Trump secures reelection in November.
The national poll, released Thursday, surveyed 1,200 registered voters. It was conducted on July 23rd to 25th.
Trending: Democrats Move to Ban Trump Supporters From Joining the Military and Holding Federal Jobs
In a sharp contrast, only a combined total of 38% of voters predicted that conservative activists would become violent in the event of a Joe Biden victory, with 16% of the public seeing it as very likely and 22% seeing it as somewhat likely.
take our poll - story continues below
Completing this poll grants you access to Big League Politics updates free of charge. You may opt out at anytime. You also agree to this site's Privacy Policy and Terms of Use.
"It is interesting to note that last week more people thought Republicans would cheat rather than Democrats," said Rasmussen, referring to a previous poll suggesting that more people thought it was possible Republicans would "cheat" as opposed to Democrats. "This week, the partisan gap is wider and reversed. Sixty-two percent (62%) expect violence from progressives if Trump wins, but only 38% see violence from conservatives as likely if Biden wins."
The broader public seems acutely aware that the political left is eager to use political violence when they don't get their way, a disturbing trend that conservatives largely do not emulate.
The progressive left has consistently engaged in political violence in the recent George Floyd riots, perhaps most prominently attacking a federal courthouse on a nightly basis and deploying improvised explosive devices against the government building.
Parler CEO John Matze Forced to Flee Home Under Deluge of Left-Wing Terror Threats
Matze is suing Amazon for deplatforming Parler.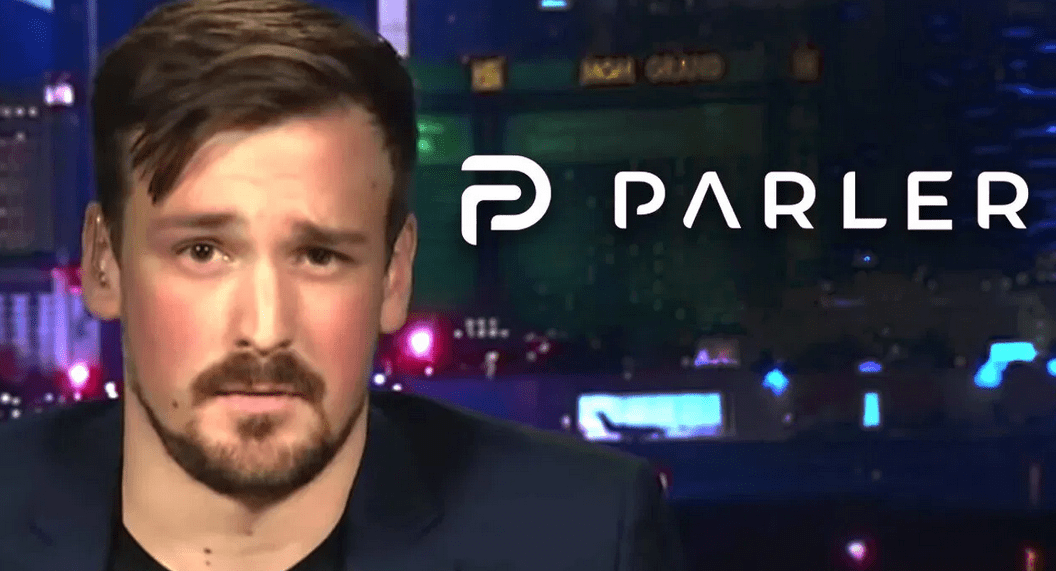 Parler CEO John Matze has been forced to flee his home and go into hiding after receiving an onslaught of left-wing death threats. Parler, a free speech social media platform, has been temporarily shut down in an extensive deplatforming campaign. Amazon promptly cut Parler's access to its Web Services after the US Capitol riot earlier this month, cherry-picking examples of content that violate Parler's terms of service and claiming the platform is being used for violent purposes.
Matze made the frank admission in a court filing for Parler's lawsuit against Amazon, requesting that the court keep any disclosures about his personal life and location secret. Parler is currently suing Amazon in federal court for its immediate revocation of Parler's hosting agreement, arguing that Amazon agreed to provide 30 days notice before any potential termination of Parler's hosting, pursuant to the party's original agreement.
Matze reveals that he's been forced to leave his home and go into hiding with his family, citing Amazon Web Services' "vilification" of his company.
take our poll - story continues below
Completing this poll grants you access to Big League Politics updates free of charge. You may opt out at anytime. You also agree to this site's Privacy Policy and Terms of Use.
Employees of Amazon have allegedly been threatened and harassed as well for shutting down Parler. The court filing in favor of redaction references these threats in requesting the court provide redaction of personal information to both sides.
"Both sides of this dispute have shown that their employees have suffered real harassment and threats—including, on both sides, death threats—owing to the charged nature of this litigation.
Parler therefore agrees with AWS that safety and security concerns justify the limited sealings requested here," Parler requests in the Amazon lawsuit.
Parler's administrators are still seeking to return the free speech social media platform to full operation, although it could take weeks to bring it back online. They may have learned a lesson about the futility of contracting hosting services with a Big Tech monopoly such as Amazon.
---
Follow me on Twitter @Wildman_AZ, on Parler @Moorhead, and on Gab @WildmanAZ.