Seattle City Council Moves to Abolish Police Department and Turn Entire City Into CHOP/CHAZ
They have learned nothing.
The Seattle city council is moving to defund their police department entirely and replace them with a "civilian led Department of Community Safety and Violence Prevention," whatever that means.
Journal Christopher F. Rufo of City Journal laid out the insane changes proposed in the resolution supported by far-left city councilmembers:
BREAKING: Seattle City Council moves to abolish the entire Seattle Police Department and replace it with a "civilian led Department of Community Safety & Violence Prevention."

They want to replace the police force with nonprofit programs and "community-led activities." pic.twitter.com/JnFaWusvvv

Trending: Democrats Move to Ban Trump Supporters From Joining the Military and Holding Federal Jobs

— Christopher F. Rufo (@realchrisrufo) July 31, 2020
take our poll - story continues below
Completing this poll grants you access to Big League Politics updates free of charge. You may opt out at anytime. You also agree to this site's Privacy Policy and Terms of Use.
The council endorses the "Decriminalize Seattle" agenda that would replace the police force with:

–"Culturally-relevant expertise rooted in community connections"
–"Housing, food security, and other basic needs"
–"Trauma-informed, gender-affirming, anti-racist praxis" pic.twitter.com/shtCgAIQTl

— Christopher F. Rufo (@realchrisrufo) July 31, 2020
This is madness.

If Seattle moves forward with its plan to abolish the police and permanently close the region's largest jail, it will lead to the immediate collapse of public order.

But for now, the political class is following the mob. Beware.

— Christopher F. Rufo (@realchrisrufo) July 31, 2020
The Seattle city council is still rapidly advancing toward the elimination of the police despite the CHAZ/CHOP experiment that unleashed total chaos upon the city streets of Seattle.
Here are some of the scenes that emerged from CHAZ/CHOP as liberal governance reaches its logical endgame:
Interview with witness on scene #CHAZ describing attacking in #Seattle from a mob on business "Car Tender" pic.twitter.com/MBKqwA2o8P

— Jorge Ventura Media (@VenturaReport) June 15, 2020
I was streaming when the incident happened at CHAZ last night in Seattle. An auto shop near the zone was broken into (Car Tender), property stolen, and a fire started. The owners called the police and fire dept but they were told they would not show up. Full THREAD with clips ↓ pic.twitter.com/zmPS3EBmxm

— Shawn Whiting (@ShawnGui_) June 15, 2020
The man then fled the scene back to CHAZ where he was held and questioned by CHAZ security along with the car shop owners. The goal was to try to search his pockets and multiple bags since money and car keys were still unaccounted for. #CHAZ #CHOP #Seattle #seattleprotests pic.twitter.com/u2789Mv9gq

— Shawn Whiting (@ShawnGui_) June 15, 2020
Just a normal peaceful day of violence in the Town of CHAZ pic.twitter.com/ClLcUsxEcA

— Ruthann (@TeaBoots) June 24, 2020
So #CHAZ militia men shot and killed sa 16 year old black kid and put his 14 y old friend in cditical comdition. The gun violence rate in Chaz is through the roof! pic.twitter.com/7mPsVYm6Ng

— BasedPoland (@BasedPoland) June 30, 2020
The grand socialist utopia experiment of CHAZ ended exactly like it has in every other instance it has been attempted across the globe:

With suffering, violence, bloodshed, and people claiming it will be better next time.pic.twitter.com/WuFHy3LVZO

— Dinesh D'Souza (@DineshDSouza) July 1, 2020
Big League Politics has reported on how Seattle Mayor Jenny Durkan actually cheered on the CHAZ/CHOP lawlessness in order to thumb her nose at President Donald Trump:
Seattle Mayor Jenny Durkan has come out explicitly in favor of the far-left Capitol Hill Autonomous Zone (CHAZ), rebuking President Donald Trump for coming out against the lawless collective.

"Lawfully gathering and expressing first amendment rights, demanding we do better as a society and provide true equity for communities of color is not terrorism – it is patriotism," Durkan wrote in a tweet.

"The Capitol Hill Autonomous Zone #CHAZ is not a lawless wasteland of anarchist insurrection – it is a peaceful expression of our community's collective grief and their desire to build a better world. Given his track record, it's not hard to believe that Trump is wrong, yet again," she wrote in a subsequent Tweet.

She continued on for many more tweets, making every excuse she could muster for the lawless anarchistic protesters who have seized several blocks of the city and defaced the abandoned police station located therein.

"Seattle is passionate, we demand justice, and I believe we will be at the forefront of true, meaningful change. Nothing will distract our city from the work that needs to be done," Durkan wrote.

"I remain committed to working with community, including the organizers currently on Capitol Hill, to re-imagine how we do things as a city, and what investments in public health, safety, and economic justice look like," she added.
The leftist cult is out of control and seemingly unable to put the breaks on their insanity and extremism. It may be time for President Trump to treat these communist hordes like ISIS.
Parler CEO John Matze Forced to Flee Home Under Deluge of Left-Wing Terror Threats
Matze is suing Amazon for deplatforming Parler.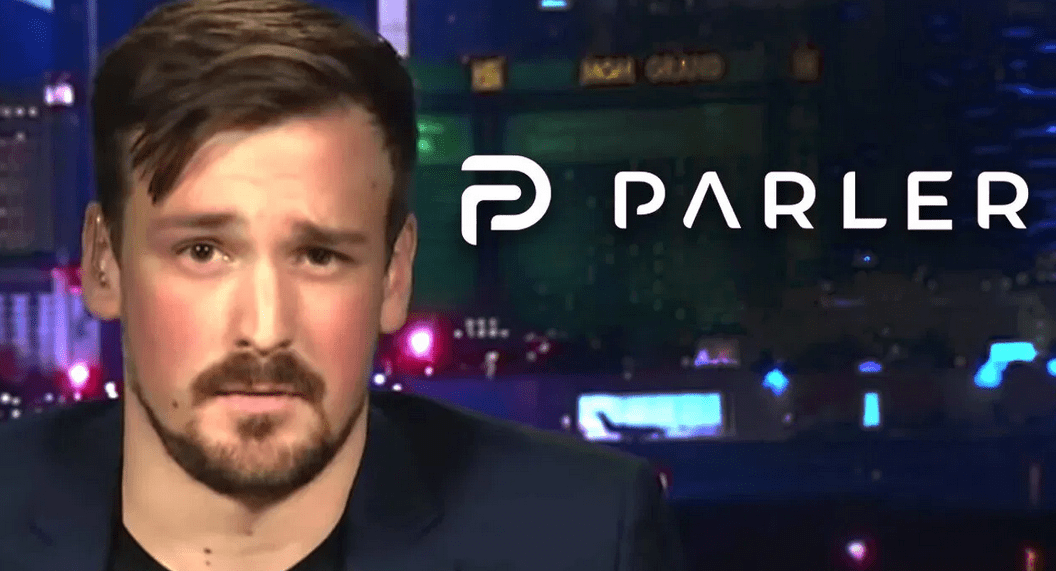 Parler CEO John Matze has been forced to flee his home and go into hiding after receiving an onslaught of left-wing death threats. Parler, a free speech social media platform, has been temporarily shut down in an extensive deplatforming campaign. Amazon promptly cut Parler's access to its Web Services after the US Capitol riot earlier this month, cherry-picking examples of content that violate Parler's terms of service and claiming the platform is being used for violent purposes.
Matze made the frank admission in a court filing for Parler's lawsuit against Amazon, requesting that the court keep any disclosures about his personal life and location secret. Parler is currently suing Amazon in federal court for its immediate revocation of Parler's hosting agreement, arguing that Amazon agreed to provide 30 days notice before any potential termination of Parler's hosting, pursuant to the party's original agreement.
Matze reveals that he's been forced to leave his home and go into hiding with his family, citing Amazon Web Services' "vilification" of his company.
take our poll - story continues below
Completing this poll grants you access to Big League Politics updates free of charge. You may opt out at anytime. You also agree to this site's Privacy Policy and Terms of Use.
Employees of Amazon have allegedly been threatened and harassed as well for shutting down Parler. The court filing in favor of redaction references these threats in requesting the court provide redaction of personal information to both sides.
"Both sides of this dispute have shown that their employees have suffered real harassment and threats—including, on both sides, death threats—owing to the charged nature of this litigation.
Parler therefore agrees with AWS that safety and security concerns justify the limited sealings requested here," Parler requests in the Amazon lawsuit.
Parler's administrators are still seeking to return the free speech social media platform to full operation, although it could take weeks to bring it back online. They may have learned a lesson about the futility of contracting hosting services with a Big Tech monopoly such as Amazon.
---
Follow me on Twitter @Wildman_AZ, on Parler @Moorhead, and on Gab @WildmanAZ.