VICTORY: New Mexico State Senate Defeats Abortion up to Birth Bill
A bill originally expected to pass in New Mexico that would maintain abortion on demand up to birth for nearly any reason was defeated in the state Senate on Thursday.
Afraid that the reversal of Roe v. Wade would make abortions illegal in the state, H.B. 51 would have made abortion up to birth for any reason, legal in New Mexico regardless if the 1973 Supreme Court got overturned. Fortunately, the bill was denied with a 18-24 vote, with 16 Republicans and eight Democrats opposing the bill, according to the Associated Press.
Life News gives a further explanation on the proposed bill:
Trending: Leftist Thug Targets Roger Stone's Handicapped Wife for Vicious Attack in Own Neighborhood

"Sponsored by state Rep. Joanne Ferrary, the bill would have repealed a statute from the 1960s that prohibits abortions except in cases of rape, incest or threats to the mother's life. The statute is not in effect because of Roe v. Wade. Without the statute, New Mexico would have allowed unborn babies to be aborted without restriction, even after Roe is overturned."
take our poll - story continues below
Completing this poll grants you access to Big League Politics updates free of charge. You may opt out at anytime. You also agree to this site's Privacy Policy and Terms of Use.
One Democratic Senator, Gabriel Ramos, who voted against the bill said, "How can we protect coyotes, frogs, prairie dogs, chickens, but not the beating heart of a baby in a woman's womb? The state of New Mexico must strive to protect and uphold the dignity of all people from conception to death."
The defeat of this bill must come as a disappointment to "Catholic" Governor Michelle Lujan Grisham who said she would have wholeheartedly supported the bill. As Big League Politics previously reported on the Governor's comments,
"As governor, I have pledged to sign House Bill 51, which would do exactly that.

Not simply because it will align New Mexico with established law, although it does, and we should all be glad to right a constitutional wrong whenever we can.

I support decriminalizing abortion because I have every intention of leading a state that values women, that empowers women, that listens to women."
Parler CEO John Matze Forced to Flee Home Under Deluge of Left-Wing Terror Threats
Matze is suing Amazon for deplatforming Parler.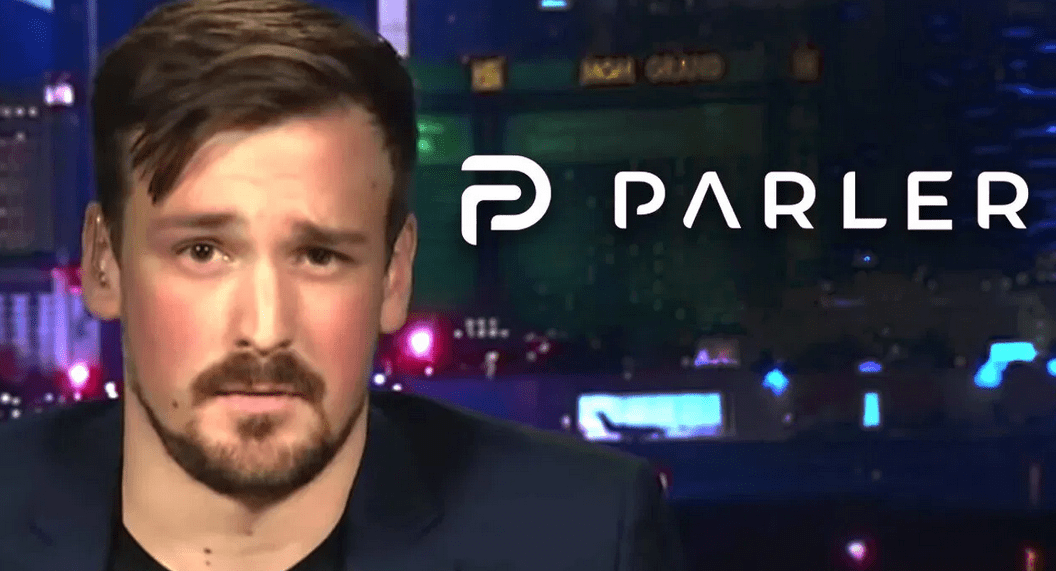 Parler CEO John Matze has been forced to flee his home and go into hiding after receiving an onslaught of left-wing death threats. Parler, a free speech social media platform, has been temporarily shut down in an extensive deplatforming campaign. Amazon promptly cut Parler's access to its Web Services after the US Capitol riot earlier this month, cherry-picking examples of content that violate Parler's terms of service and claiming the platform is being used for violent purposes.
Matze made the frank admission in a court filing for Parler's lawsuit against Amazon, requesting that the court keep any disclosures about his personal life and location secret. Parler is currently suing Amazon in federal court for its immediate revocation of Parler's hosting agreement, arguing that Amazon agreed to provide 30 days notice before any potential termination of Parler's hosting, pursuant to the party's original agreement.
Matze reveals that he's been forced to leave his home and go into hiding with his family, citing Amazon Web Services' "vilification" of his company.
take our poll - story continues below
Completing this poll grants you access to Big League Politics updates free of charge. You may opt out at anytime. You also agree to this site's Privacy Policy and Terms of Use.
Employees of Amazon have allegedly been threatened and harassed as well for shutting down Parler. The court filing in favor of redaction references these threats in requesting the court provide redaction of personal information to both sides.
"Both sides of this dispute have shown that their employees have suffered real harassment and threats—including, on both sides, death threats—owing to the charged nature of this litigation.
Parler therefore agrees with AWS that safety and security concerns justify the limited sealings requested here," Parler requests in the Amazon lawsuit.
Parler's administrators are still seeking to return the free speech social media platform to full operation, although it could take weeks to bring it back online. They may have learned a lesson about the futility of contracting hosting services with a Big Tech monopoly such as Amazon.
---
Follow me on Twitter @Wildman_AZ, on Parler @Moorhead, and on Gab @WildmanAZ.