Who is Black Lives Matter's Next Terror Target? According to Some Activists, It is 'White Jesus'
This ISIS-style organization cannot build, only destroy.
The Black Lives Matter (BLM) terrorist group is looking for more things they can defile and destroy for their racial dominance movement, and their next target may be "White Jesus."
One BLM activist made the suggestion on Twitter, and it was very well-received from others in the mob:
In addition to the statues of confederates and other racists, can we please eliminate every image of white Jesus?

The way white supremacy has been perpetuated in and through the Christian church is diabolical.

Trending: Rep. Marjorie Taylor Greene Calls Biden a 'Threat to National Security', Files Impeachment Resolution

— Corina Newsome (@hood_naturalist) June 14, 2020
take our poll - story continues below
Completing this poll grants you access to Big League Politics updates free of charge. You may opt out at anytime. You also agree to this site's Privacy Policy and Terms of Use.
Here are some of the responses from far-left activists thrilled with their notion as they continue their neo-Bolshevik push for authoritarianism:
The BLM terror cult has set their sights primarily on Confederate monuments in America, desecrating the memory of prominent historical figures as they emulate ISIS in their war to tear down U.S. history.
However, patriots are beginning to rise up against BLM and showing that they will not allow the terror group to advance any further. The backlash is beginning to form, despite wall-to-wall fake news media propaganda venerating the organization.
Big League Politics reported on one stand in Kentucky last week in which people demonstrated their 2nd Amendment rights outside of a statue in potentially in order to keep the savages at bay:
On Friday evening, a group of armed patriots in Brandenburg, Ky. protected a Confederate statue as a Black Lives Matter mob was expected to gather and potentially deface it.

The mob has made a big deal of the 70 foot Confederate statue, which used to be located on the University of Louisville campus until 2016, as they continue their ongoing cultural genocide. The patriots of Brandenburg showed up to say no more to the ISIS-style movement of destruction.

WDRB reported that certain "business owners boarded up windows in anticipation of possible violence, but law enforcement officers from several agencies had kept the peace, at least through 10 p.m."

These armed patriots made their stand as the left-wing cultural genocide has swept across America, with black dominance being projected through acts of mayhem nationwide…

While most are willing to roll over to the mob, the armed patriots in Kentucky have shown that they will not budge. This is the type of courage that will be needed across the country to repel the savages and their war against Western Civilization.
This is what needs to happen more frequently if the BLM terror movement is to be repelled. Otherwise, the savages will come to desecrate Jesus Christ and every other cultural icon they possibly can. Those who cannot build must destroy.
Parler CEO John Matze Forced to Flee Home Under Deluge of Left-Wing Terror Threats
Matze is suing Amazon for deplatforming Parler.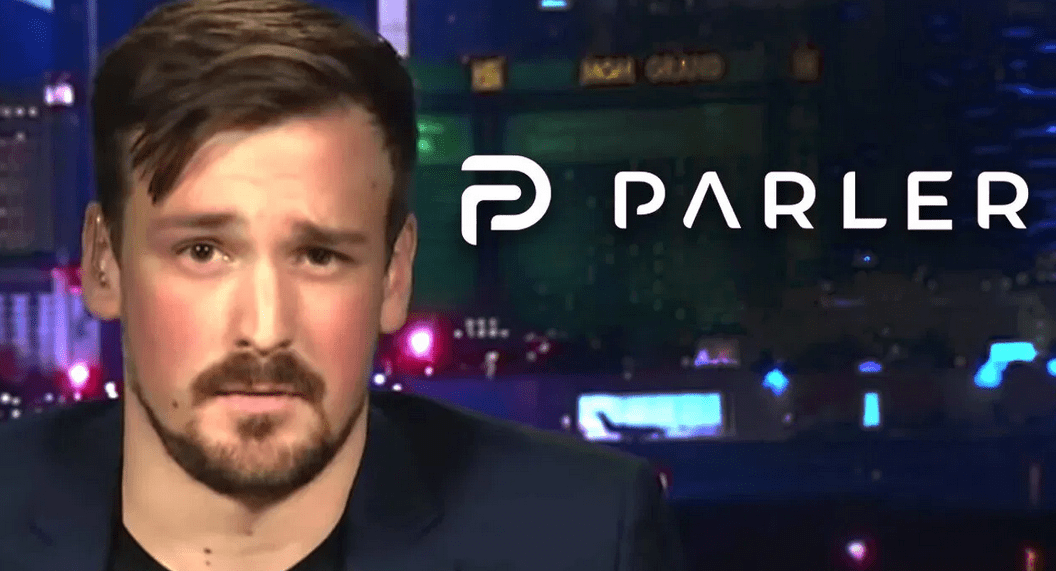 Parler CEO John Matze has been forced to flee his home and go into hiding after receiving an onslaught of left-wing death threats. Parler, a free speech social media platform, has been temporarily shut down in an extensive deplatforming campaign. Amazon promptly cut Parler's access to its Web Services after the US Capitol riot earlier this month, cherry-picking examples of content that violate Parler's terms of service and claiming the platform is being used for violent purposes.
Matze made the frank admission in a court filing for Parler's lawsuit against Amazon, requesting that the court keep any disclosures about his personal life and location secret. Parler is currently suing Amazon in federal court for its immediate revocation of Parler's hosting agreement, arguing that Amazon agreed to provide 30 days notice before any potential termination of Parler's hosting, pursuant to the party's original agreement.
Matze reveals that he's been forced to leave his home and go into hiding with his family, citing Amazon Web Services' "vilification" of his company.
take our poll - story continues below
Completing this poll grants you access to Big League Politics updates free of charge. You may opt out at anytime. You also agree to this site's Privacy Policy and Terms of Use.
Employees of Amazon have allegedly been threatened and harassed as well for shutting down Parler. The court filing in favor of redaction references these threats in requesting the court provide redaction of personal information to both sides.
"Both sides of this dispute have shown that their employees have suffered real harassment and threats—including, on both sides, death threats—owing to the charged nature of this litigation.
Parler therefore agrees with AWS that safety and security concerns justify the limited sealings requested here," Parler requests in the Amazon lawsuit.
Parler's administrators are still seeking to return the free speech social media platform to full operation, although it could take weeks to bring it back online. They may have learned a lesson about the futility of contracting hosting services with a Big Tech monopoly such as Amazon.
---
Follow me on Twitter @Wildman_AZ, on Parler @Moorhead, and on Gab @WildmanAZ.