REVEALED: Charged Denver Shooter Matthew Dolloff's Left-Wing Facebook Posts
The charged shooter is a far leftist.
The "private security guard" arrested and charged with first-degree murder in the shooting death of a Patriot Prayer demonstrator in Denver is a far leftist with a track record of left-wing social media postings, Big League Politics can confirm.
It's not surprising that Dolloff is quick to resort to violence against conservatives when he views President Trump as a "fascist dictator."
Trending: Grassroots Leaders Send Final Warning to GOP Establishment: Rejecting Trump Means Death of Republican Party
take our poll - story continues below
Completing this poll grants you access to Big League Politics updates free of charge. You may opt out at anytime. You also agree to this site's Privacy Policy and Terms of Use.
On Dolloff's Twitter, he liked content pertaining to Bernie Sanders and Cenk Uygur, and posts that argued for the Confederate flag to be treated in a manner akin to the Nazi swastika.
Matthew Doloff, arrested in the shooting death of a Patriot Prayer demonstrator in Denver, believes the Confederate flag should be treated like the swastika. pic.twitter.com/gz7SuDqAPo

— Richard (@Wildman_AZ) October 11, 2020
The far leftist had the gall to claim that Trump supporters were violently beating liberal activists, years before he shot a man armed only with spraying mace in the head at point blank range.
Dolloff shared content from hysterical MSNBC commentator Keith Olbermann, who most recently called for Trump supporters to be "purged" from American society.
Dolloff spoke of Donald Trump supporters with contempt.
Charged Denver shooter Matthew Doloff's views on Trump supporters. pic.twitter.com/7eB7wVOhsZ

— Richard (@Wildman_AZ) October 11, 2020
The farm owner, who also seems to run some sort of music business, spoke of attending the 2016 DNC and getting arrested, possibly in support of Bernie Sanders.
Dolloff, 30, was booked into the Denver jail system early Sunday. He was caught on camera shooting a conservative demonstrator at point blank in the head, seemingly without provocation.
It's very easy to imagine that Dolloff's heinous shooting of a Patriot Prayer demonstrator was politically motivated.
The Denver Police had claimed that Dolloff was merely present at the scene of the dueling protests as a "private security guard" and that he has no affiliation with ANTIFA.
Update: Further investigation has determined the suspect is a private security guard with no affiliation with Antifa. Additional information will be released as it becomes available.

— Denver Police Dept. (@DenverPolice) October 11, 2020
This is hard to believe in light of Dolloff's extreme leftist social media content. After all, isn't Antifa merely an idea, in the words of Democratic nominee Joe Biden?
Parler CEO John Matze Forced to Flee Home Under Deluge of Left-Wing Terror Threats
Matze is suing Amazon for deplatforming Parler.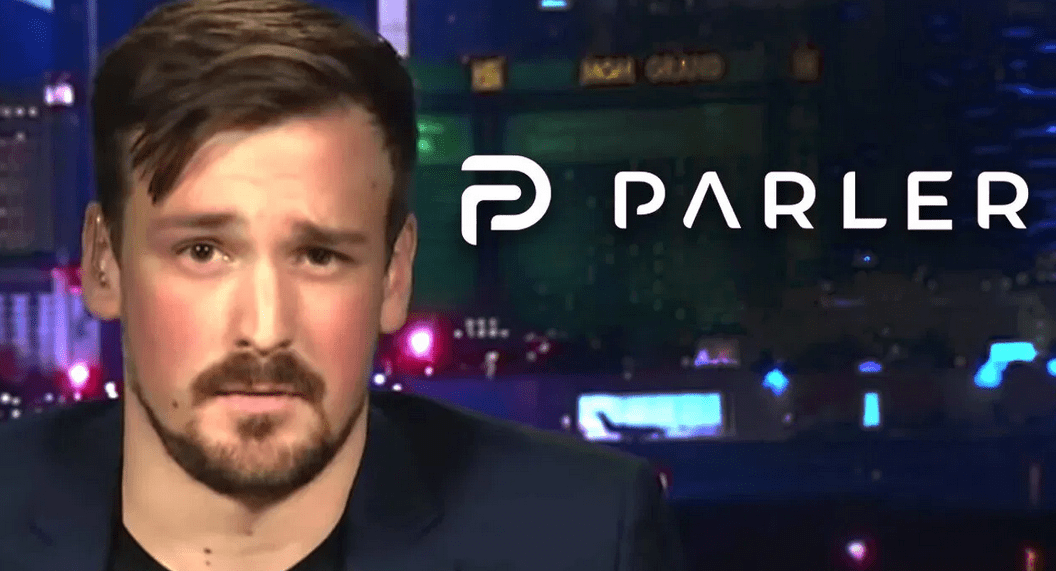 Parler CEO John Matze has been forced to flee his home and go into hiding after receiving an onslaught of left-wing death threats. Parler, a free speech social media platform, has been temporarily shut down in an extensive deplatforming campaign. Amazon promptly cut Parler's access to its Web Services after the US Capitol riot earlier this month, cherry-picking examples of content that violate Parler's terms of service and claiming the platform is being used for violent purposes.
Matze made the frank admission in a court filing for Parler's lawsuit against Amazon, requesting that the court keep any disclosures about his personal life and location secret. Parler is currently suing Amazon in federal court for its immediate revocation of Parler's hosting agreement, arguing that Amazon agreed to provide 30 days notice before any potential termination of Parler's hosting, pursuant to the party's original agreement.
Matze reveals that he's been forced to leave his home and go into hiding with his family, citing Amazon Web Services' "vilification" of his company.
take our poll - story continues below
Completing this poll grants you access to Big League Politics updates free of charge. You may opt out at anytime. You also agree to this site's Privacy Policy and Terms of Use.
Employees of Amazon have allegedly been threatened and harassed as well for shutting down Parler. The court filing in favor of redaction references these threats in requesting the court provide redaction of personal information to both sides.
"Both sides of this dispute have shown that their employees have suffered real harassment and threats—including, on both sides, death threats—owing to the charged nature of this litigation.
Parler therefore agrees with AWS that safety and security concerns justify the limited sealings requested here," Parler requests in the Amazon lawsuit.
Parler's administrators are still seeking to return the free speech social media platform to full operation, although it could take weeks to bring it back online. They may have learned a lesson about the futility of contracting hosting services with a Big Tech monopoly such as Amazon.
---
Follow me on Twitter @Wildman_AZ, on Parler @Moorhead, and on Gab @WildmanAZ.