Women for Trump's Kathy Zhu Called 'White Supremacist' in Campus Fliers for Flashing 'OK' Symbol
The defrocked beauty queen fears for her safety after being targeted by this defamation campaign.
Kathy Zhu, the former "Miss Michigan" who was stripped of her title for being an outspoken Trump supporter, is now being defamed as a "white supremacist" because she flashed the 'OK' symbol in a picture.
Zhu, an Asian-American, posted the fliers on social media after they were posted throughout the University of Michigan campus where she is a student. She fears for her safety now that deranged leftists have her firmly in their crosshairs.
This has been posted around my school at @UMich

This is complete slander and incites violence towards me.

Trending: GOP Establishment Threatens President Trump with Impeachment Unless He Denies Election Fraud

Being a trump supporter does not make me a white supremacist.

take our poll - story continues below

Completing this poll grants you access to Big League Politics updates free of charge. You may opt out at anytime. You also agree to this site's Privacy Policy and Terms of Use.

I'm also asian if you SJWs can't tell. pic.twitter.com/zT86PHBv4H

— Kathy Zhu (@PoliticalKathy) October 22, 2019
"If I end up dead, in a ditch, you'll know why," Zhu wrote on her Telegram account. "I need body guards."
Zhu has contacted the authorities so they would investigate these fliers that could reasonably incite violence against the outspoken Trump activist:
I contacted campus police today. They're going to try to look up security camera footage to see who did it.

But it'll be difficult spotting who did it because most of these posters were posted in bathroom stalls/elevators (no cameras).

I'll keep y'all updated.

— Kathy Zhu (@PoliticalKathy) October 23, 2019
These fliers were likely created due to an alert the pro-Big Brother, anti-American organization, the Anti-Defamation League (ADL). They recently released a propaganda bulletin classifying the 'OK' hand symbol next to burning crosses and Nazi swastikas as a hate symbol:
The ADL, a left-wing special interest group that pushes for Big Brother censorship on social media and the destruction of the Bill of Rights, recently entered the 'OK' hand gesture and the bowl-style haircut to their ever-expanding hate symbols database. They now classify those symbols next to burning crosses, Nazi swastikas, and Klan robes.

"Even as extremists continue to use symbols that may be years or decades old, they regularly create new symbols, memes and slogans to express their hateful sentiments," ADL CEO Jonathan Greenblatt said in a statement.

The ADL is regularly patrolling websites like 4chan, 8chan and Reddit for memes that they find offensive, and then classifying them as hate symbols. Orwell's henchmen have made the arbitrary determination that the 'OK' symbol and the bowlcut now qualify as certified wrongthink.

"At this point, there is enough of a volume of use for hateful purposes that we felt it was important to add," said Oren Segal, who is the director of the ADL's Center on Extremism, referring to the 'OK' symbol.
The ADL's desperate and paranoid push toward idiocracy has already resulted in real-life consequences for innocent people. One man was banned from the Wrigley Field in Chicago, IL after he was caught on camera using the 'OK' symbol. Another man lost his livelihood after flashing the 'OK' symbol in a photograph captured at Universal Studios in Orlando, FL.
Zhu, who joined the "Women for Trump" national team earlier this year, is being targeted yet again due to the unprecedented hysterics of anti-Trump forces.
Parler CEO John Matze Forced to Flee Home Under Deluge of Left-Wing Terror Threats
Matze is suing Amazon for deplatforming Parler.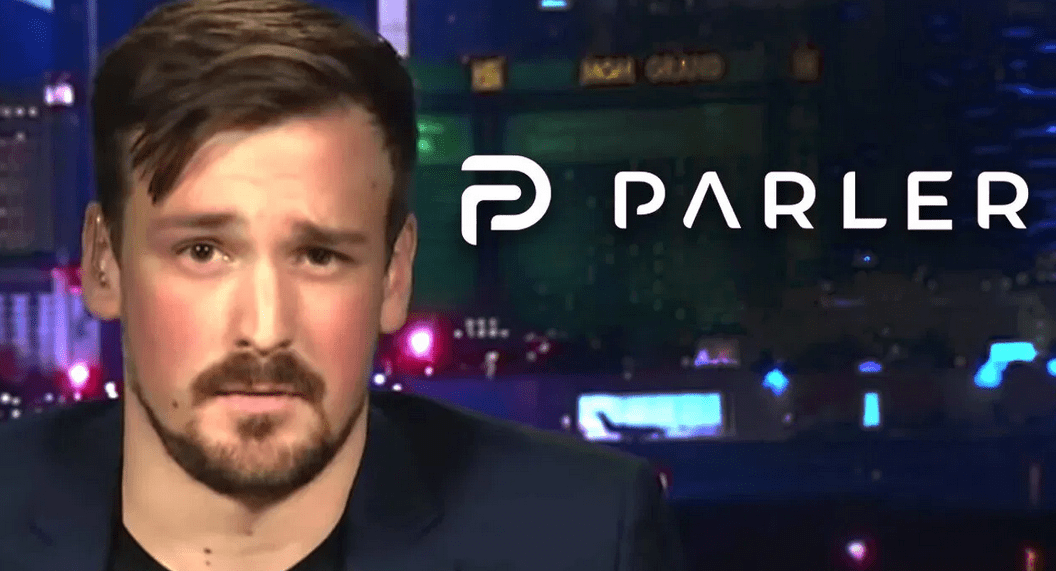 Parler CEO John Matze has been forced to flee his home and go into hiding after receiving an onslaught of left-wing death threats. Parler, a free speech social media platform, has been temporarily shut down in an extensive deplatforming campaign. Amazon promptly cut Parler's access to its Web Services after the US Capitol riot earlier this month, cherry-picking examples of content that violate Parler's terms of service and claiming the platform is being used for violent purposes.
Matze made the frank admission in a court filing for Parler's lawsuit against Amazon, requesting that the court keep any disclosures about his personal life and location secret. Parler is currently suing Amazon in federal court for its immediate revocation of Parler's hosting agreement, arguing that Amazon agreed to provide 30 days notice before any potential termination of Parler's hosting, pursuant to the party's original agreement.
Matze reveals that he's been forced to leave his home and go into hiding with his family, citing Amazon Web Services' "vilification" of his company.
take our poll - story continues below
Completing this poll grants you access to Big League Politics updates free of charge. You may opt out at anytime. You also agree to this site's Privacy Policy and Terms of Use.
Employees of Amazon have allegedly been threatened and harassed as well for shutting down Parler. The court filing in favor of redaction references these threats in requesting the court provide redaction of personal information to both sides.
"Both sides of this dispute have shown that their employees have suffered real harassment and threats—including, on both sides, death threats—owing to the charged nature of this litigation.
Parler therefore agrees with AWS that safety and security concerns justify the limited sealings requested here," Parler requests in the Amazon lawsuit.
Parler's administrators are still seeking to return the free speech social media platform to full operation, although it could take weeks to bring it back online. They may have learned a lesson about the futility of contracting hosting services with a Big Tech monopoly such as Amazon.
---
Follow me on Twitter @Wildman_AZ, on Parler @Moorhead, and on Gab @WildmanAZ.